Home / News / Crime and Courts
Death of 90-year-old man in Cedar Rapids ruled a homicide
Jeff Raasch
Jan. 30, 2013 6:44 pm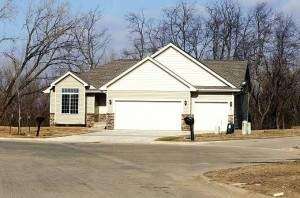 CEDAR RAPIDS – Cedar Rapids police are now investigating the death of a 90-year-old man as a homicide.
Matthew J. Owen was found dead on the kitchen floor of his home at 107 Gas Light Ct. SW the morning of Jan. 18. Police located his body after a neighbor called to report that the front door of Owen's house was open.
Police Chief Wayne Jerman said Wednesday the state medical examiner's office has ruled the death a homicide. Authorities have not released specifics about the cause of Owen's death, but they believe Owen knew the person who killed him.
"Our investigators firmly believe that this was not a random act," Jerman said.
Jerman said investigators have not determined a motive for the crime, and no arrests have been made. It was the first homicide of the year in Cedar Rapids, after three in 2012.
Owen, who went by the name M. John Owen, lived in Washington County before moving to Cedar Rapids. He purchased the quarter-million dollar house across from Kirkwood Community College in early November 2012, according to property records.
Between the time Owen moved in and the day of his death, police made seven visits to the house, mostly for reports of burglary or theft. Jewelry, cash and a television were reported stolen, according to police reports. No arrests were ever made.
Owen's grandson, Brandon Owen, has declined to comment about the case. He said police have asked him not to speak publicly about the case.
Jerman said a thorough investigation is under way.
"It's a very active investigation, very fluid," Jerman said. "Investigators are following the facts and the evidence, and they go where the evidence leads them to."
According to an online obituary for Owen, private family services will be held at a later date.
[mqMap key="lpbf" width="680" height="420" src="http://www.mapquest.com/embed?icid=mqdist_mb_wp&c=lpbf&maptype=map&zm=15&cr=41.91582680632198,-91.65666514813239&projection=sm&showScale=false"]My New Map[/mqMap]