Home / News / Crime and Courts
Cedar Rapids woman accused of speeding, texting in fatal crash pleads to lesser offense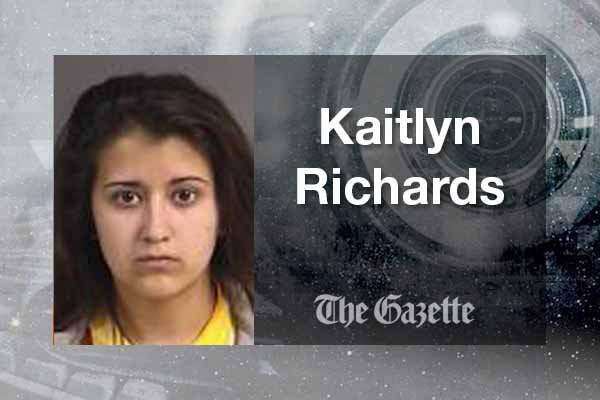 IOWA CITY - A 22-year-old Cedar Rapids woman, who authorities say was speeding and texting when she crashed into another vehicle driven by a Swisher woman, causing her to collide with a semi-truck and killing her, will only face two years in jail.
Kaitlyn Richards pleaded guilty in writing to involuntary manslaughter, an aggravated misdemeanor, on Friday in Johnson County Associate Court. She did not appear in court.
Richards was originally charged with homicide by vehicle, and reckless driving, which carries a five-year prison sentence.
Assistant Johnson County Attorney Jude Pannell said he couldn't provide much information as to why the plea was made. He did say the evidence showed this was an involuntary manslaughter. Pannell said he did consult the family of the Patricia A. Mittauer, 54, who died in the crash on I-80, near Coralville, on Jan. 24, 2016.
According to Iowa law, aggravated misdemeanor involuntary manslaughter is when a person 'unintentionally causes the death of another person" by acting in a in a manner likely to cause death or serious injury.   
A criminal complaint shows Richards was speeding and following a vehicle driven by Mittauer, too closely and using her cellphone at the time of the crash, which occurred about 1:20 p.m.
An Iowa State Patrol report showed Richards' vehicle rear-ended Mittauer's, sending her into another lane where she collided with a semi-truck.
Richards was arrested for operating under the influence twice since the fatal crash, court records show. The first arrest was April 10, 2016 when the Johnson County Sheriff's Office said she was stopped for speeding just after midnight and had a .15 percent blood alcohol content. She was sentenced to 60 days in jail.
On May 13, 2016, Iowa City police responded to a 911 hangup and discovered Richards in a running car. She admitted to smoking marijuana and police said they found 30.3 grams of marijuana in her purse.
Richards received a deferred judgment and one year self-supervised probation for the possession of a controlled substance - marijuana.
Last week, Keith Furne, of Cedar Rapids, was found guilty last week of texting while driving when he crashed his pickup truck into a stopped car on County Home Road, killing two teen sisters and causing permanent injuries to another sister in 2016.
Testimony showed Furne was sending text messages up to the time of impact and didn't brake before crashing into the car of a mother with her four daughters. 
Furne was charged with two felony charges of homicide by vehicle and one count of reckless driving resulting in serious injury, a misdemeanor. He faces up to 25 years in prison.    
l Comments: (319) 398-8318; trish.mehaffey@thegazette.com