Home / News / Crime and Courts
Cedar Rapids police issue citations for riding scooters, bikes on downtown sidewalks
17 people cited in just one hour over weekend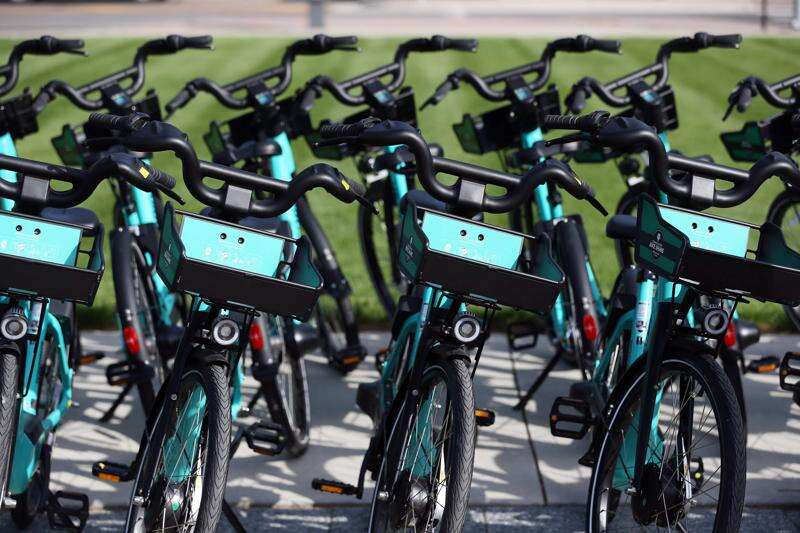 CEDAR RAPIDS — Police issued more than a dozen citations over the weekend to people riding scooters and bicycles on sidewalks in downtown Cedar Rapids.
According to the Cedar Rapids Police Department, officers conducted a special enforcement detail between 11 p.m. and midnight Saturday after fielding concerns from the public over scooters operating on sidewalks in the downtown area, particularly between Second and Fourth avenues SE and Third and Fifth streets SE.
In that hour, officers issued 17 citations.
Earlier this month, the city's bike share program returned for a third year. Under the program, people can check out a bicycle or scooter provided by a vendor and pay over a smartphone app to ride it.
In downtown and the surrounding districts, bicycles, scooters and skateboards are not permitted to ride on sidewalks to ensure pedestrian safety. Instead, police said, riders should "walk your wheels" while on the sidewalk or use bike lanes instead.
Sidewalk decals and street signs have been posted where riding on the sidewalk is not permitted.
How to report rogue shared bicycles, scooters
The police department said it has received several inquiries about how to report bicycles or scooters that are part of the city's bike share program that haven't been returned to an appropriate bike or scooter rack.
The vendor, VeoRide, is responsible for maintaining the fleet of bikes and scooters and has staff who disinfect the bikes, return lost bikes to stations and perform routine maintenance, the police said. Lost or damaged bikes will be recovered, repaired or replaced at no cost to the city.
To contact VeoRide, call (855) 836-2256 or email hello@veoride.com.
Comments: (319) 398-8238; kat.russell@thegazette.com.