Home / News / Crime and Courts
Arrested Iowa City protest leader moved to Marshall County Jail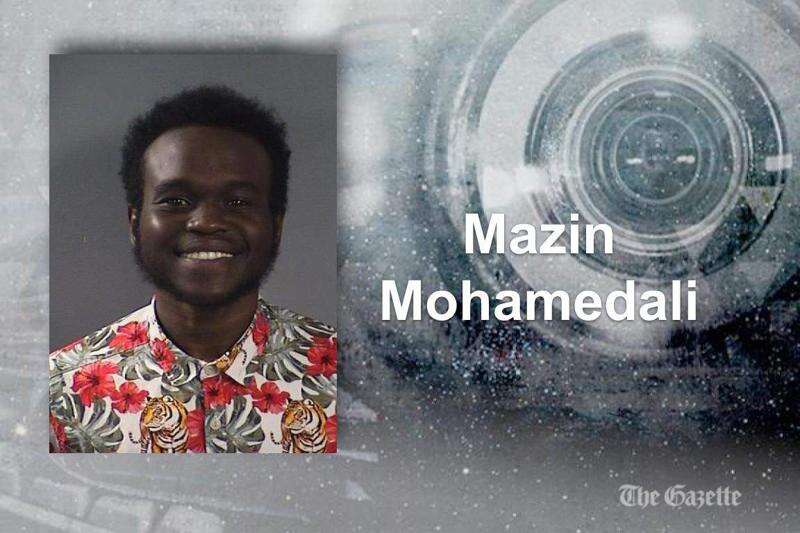 IOWA CITY - The 20-year-old leader of recent Black Lives Matter protests in Iowa City remained jailed after his arrest Sunday when a judge determined Monday she doesn't have leeway to order his release from Iowa Department of Corrections custody.
Mazin Mohamedali, a longtime Iowa City resident, has been under state supervision since his 2018 arrest on suspicion of robbing a Kum & Go while displaying a knife, according to police. He pleaded guilty to second-degree robbery and was placed on three years' probation - although officers subsequently filed multiple complaints of mostly drug-related probation violations against him.
Authorities suspended his probation in December for those violations, and Mohamedali in March was ordered to spend the next year in a halfway house.
But Mohamedali, a leader of the Iowa Freedom Riders movement, was not in a halfway house when he was arrested Sunday on counts that included disorderly conduct and unlawful assembly tied to a protest Wednesday in Iowa City.
An Iowa City police complaint accused him of joining hundreds of others in blocking roadways. Police said protesters vandalized roads, signs and buildings.
Once he was taken to the Johnson County Jail, staff found 'two multicolored, perforated paper squares consistent with LSD," court records show - another probation violation complaint.
At the same time, University of Iowa police said they were charging Mohamedali with second- and fifth-degree criminal mischief and criminal trespass.
In Mohamedali's probation complaint, officers note he was quoted in the media over the weekend advising protesters not to challenge a police line 'because they weren't prepared." Rather, he urged the protesters gather again Monday and be more prepared.
'Tell your friends if they care about you they'll be here on Monday," he said, according to the document. 'They will help you on Monday. They'll be ready for war on Monday."
A judge agreed Monday that Mohamedali could be released on his own recognizance for the protest-related charges. But she said she didn't have authority to overstep the state's order he be placed in a halfway house for the other case.
So she ordered he remain in jail until he can be moved to Hope House in Coralville, according to his attorney, Rockne Cole. Shortly afterward, Mohamedali was moved to a jail in Marshall County, Cole said.
'It's not unusual, necessarily, to have people placed in other locations. That strikes me as fairly quick, though," Cole said. 'That certainly raised an eyebrow on my end."
Cole said that Mohamedali is eager to get back to social justice issues - as he's been leading and helping organize the protests that in recent days closed Interstate 80 and left graffiti on the Old Capitol, UI president's house, Kinnick Stadium and the UI Hospitals and Clinics campus.
'He's a very passionate person, and I think certainly there's a message to be heard," Cole said. 'They want to articulate that message, and I anticipate the group will make further messages."
Cole said he plans to fight the protest-related charges, which are simple misdemeanors.
'I think there could be some bona fide free speech issues there," he said, noting there were about 1,000 other protesters, too. 'So we're in the process of evaluating that, and we're going to make a full-court press."
The city - mentioning the arrest by its department in its statement - called a special meeting for 2 p.m. Tuesday in support of the Black Lives Matter movement.
Mayor Bruce Teague didn't return calls Monday from The Gazette.
The city's statement said its police department, mayor and City Council members have been inundated with hundreds of messages calling for systemic reform since the Memorial Day police killing of George Floyd, a black man, in Minneapolis.
'Right now, people are demanding answers," Teague said in the statement. 'They are demanding change. We need to take a moment for the policy makers to gather and listen and get to work. We are committed to following through on this work, because black lives matter. The city council's work will happen in public, and it may be messy at times. We invite everyone to this process."
The meeting will be livestreamed on Facebook, YouTube and the city's Channel 4 website.
Comments: (319) 339-3158; vanessa.miller@thegazette.com