Trooper in critical condition after northeast Iowa crash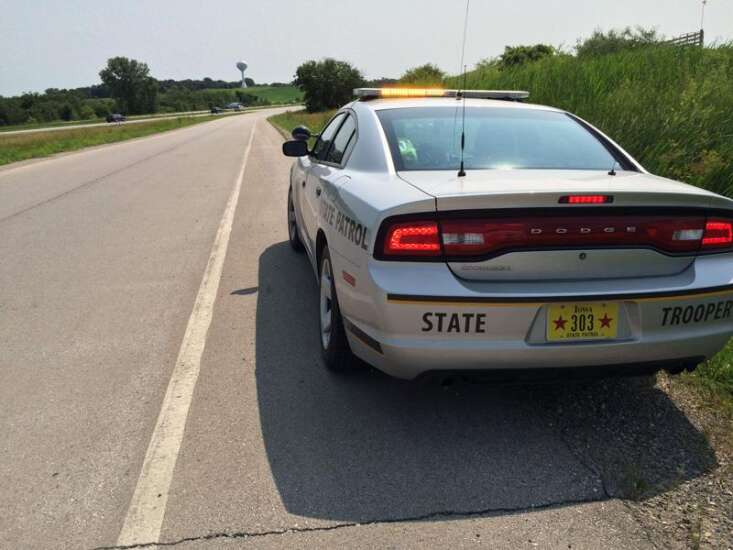 An Iowa State Patrol trooper is in critical condition after crashing his patrol car north of Postville late Thursday.
Trooper Ted Benda was assisting the Clayton County Sheriff's Office with a call for service around 11:30 p.m. Thursday, the State Patrol reported Friday. While responding, Benda was involved in a single-vehicle crash on Highway 51, about six miles north of Postville.
Benda was airlifted to Gundersen Lutheran Hospital in La Crosse, Wis., where he remained in critical condition Friday.
State Patrol Sgt. Alex Dinkla said Friday he does not know how the crash occurred, but Benda was driving at a high rate of speed to respond to the call for service. Benda had not yet arrived at the call site when the crash happened and Dinkla believes a passerby called 911.
The collision is under investigation. The State Patrol will provide updates as they are available.
Benda has been a trooper since 2016, after serving with the Iowa Division of Criminal Investigation since 2005. He is assigned to the patrol's Oelwein office.
Gov. Kim Reynolds issued a statement about the crash Friday.
"Kevin and I extend our heartfelt thoughts and prayers to Iowa State Patrol Trooper Ted Benda as well as his family, friends and law enforcement partners.
"I pray for the dedicated medical team providing him care and treatment for the critical injuries he sustained in a crash last night while responding to a call and pray for a full recovery. This unfortunate incident reminds us all of the dedication and sacrifice our law enforcement officers make to keep us safe."
Comments: (319) 339-3157; erin.jordan@thegazette.com