Home / Business News / Companies
Pancheros hopes to expand to 100 locations in 'shorter-term' future
New director of franchise development, who hails from Iowa City, sees 'simplicity' as key for future growth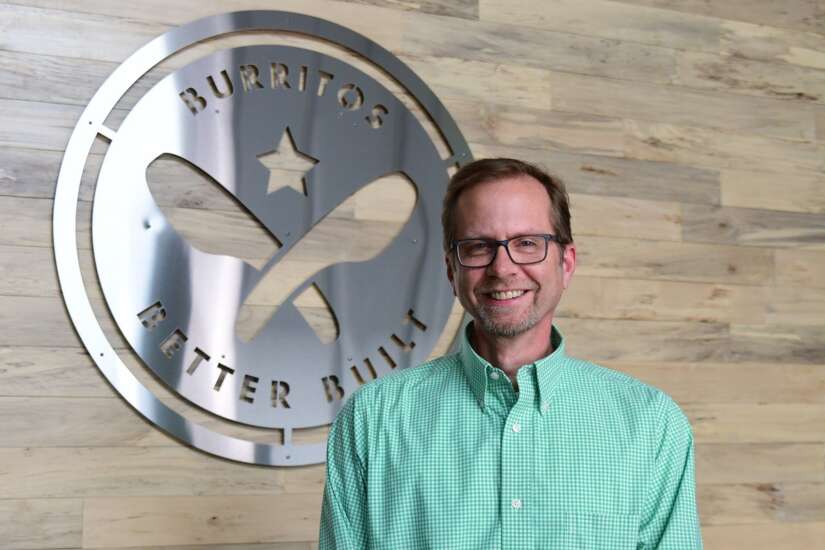 Joe Gale, an Iowa City native, has quite the love for Pancheros Mexican Grill.
When he worked for Coca-Cola in Minneapolis, he frequently drove 40 miles round trip to get a chicken burrito from the Coralville-based fast-casual restaurant chain.
"I literally would take everybody from my office up there," Gale said.
Now Gale is trying to bring the burrito chain into 100 locations across the country as Pancheros' new director of franchise development.
Pancheros, which first opened in downtown Iowa City in 1992, has 69 locations open with another four expected to open in the next six to 12 months, Gale said.
"We set ourselves apart by the simplicity of our model," Gale said. "From the build-out, to the operations, to the menu, simplicity is the driver in all those things."
That simplicity helps amid a national shortage of available labor.
"Everyone is trained on every aspect of the job inside the location, so it gives a franchisee flexibility in hiring," Gale said. "You don't need as many staff on if everybody knows what each role is and how to manage it."
Even with that simplicity, Gale admitted hiring remains a "challenge."
In Iowa, there are more than three times as many job openings than job seekers, according to data from Iowa Workforce Development.
Pancheros' expansion aspirations come as industry projections point to continued growth among Mexican restaurants. IBISWorld, a Los Angeles-based industry market researcher, projects the Mexican restaurant market to grow by 22.5 percent in 2021.
As Gale eyes expansion, Iowa is the only place not available for more locations.
"We have a lot of stores in Iowa," Gale said.
He said the states surrounding Iowa and the East Coast are priorities for future expansion. Pancheros also would like to expand farther south and west, though.
"We're not really limiting ourselves to anywhere," Gale said, "but I think it just makes sense to concentrate in and around the areas that we're already successful and branch out from there."
Comments: (319) 398-8394; john.steppe@thegazette.com