University of Iowa to celebrate legacy of artist Ana Mendieta on Thursday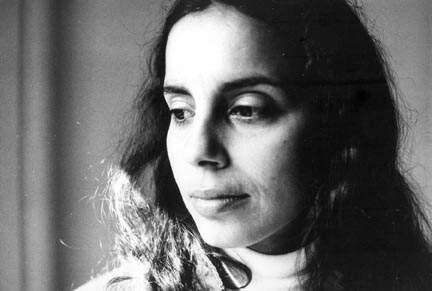 IOWA CITY — The University of Iowa is celebrating the legacy of artist Ana Mendieta by showing her films and a short documentary by her niece, Raquel Cecilia Mendieta, titled "Ana Mendieta: The Nature Inside," followed by a conversation with the filmmaker and UI faculty. The program will be held from 6 to 8 p.m. Thursday at the UI School of Art and Art History, Art Building West, Auditorium 240, 141 N. Riverside Dr.
Mendieta (Nov. 18, 1948 — Sept. 8, 1985) was a performance, video artist, sculptor and painter. She was born in Havana, Cuba, and at age 12, fled Fidel Castro's Cuba with her sister, Raquelin, who was 15.
Through Operation Peter Pan, a collaborative program run by the U.S. government and the Catholic Charities, the sisters were sent to the United States by their parents to live in Dubuque. The girls moved between orphanages and foster homes throughout Iowa until finally reuniting with their mother in 1966.
In 1969, Mendieta earned her B.A. from the University of Iowa, in 1971 an M.A. in painting, and in 1972 an M.F.A. in Intermedia. Mendieta pioneered the Intermedial world of performative and video art. Her most notable work, "Silueta Series," depicted sculptural body-earth works created in the landscape around her. Creating a dialogue between nature and her body, Mendieta reestablished bonds with the land — a commentary on her early life being torn away from home.
The UI named Gallery Space E260 in the Visual Arts Building the "Ana Mendieta Gallery."
For more information, email madeleine-baer@uiowa.edu or trevon-coleman@uiowa.edu.