Marion American Legion post celebrating 100 years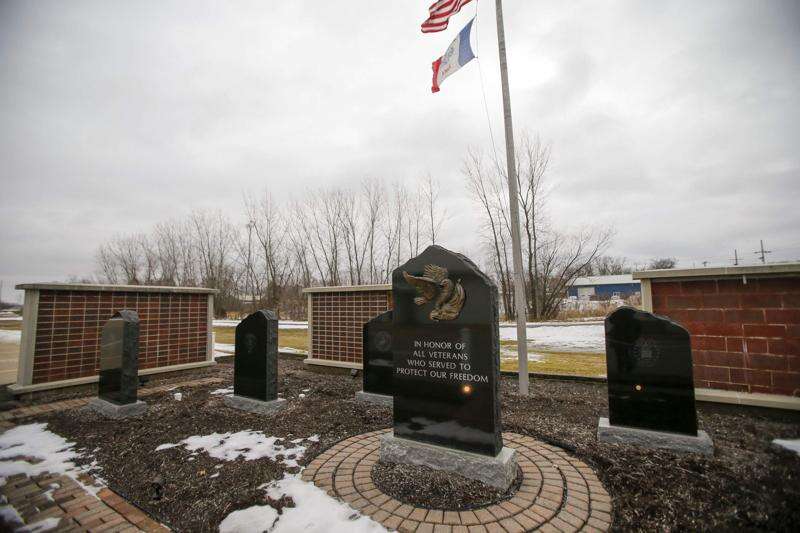 MARION - 2019 marks the 100th year since the founding of The American Legion, one of the nation's largest wartime veterans organizations that is now made up of more than 1.4 million members in 13,000 posts across the United States.
And that history has its roots in Iowa.
Post 298 in Marion - the largest American Legion post in the state of Iowa - is also celebrating its 100th anniversary this year.
Marion's post boasts 1,224 members who were in the military during active wartime. This includes veterans from World War II to as recent as the Global War on Terrorism, which started in August 1990 and continues to this day.
'A lot of people think it's a bunch of old farts sitting around and telling war stories. Yeah, some of that goes on around here, but the real angle of the Legion is our four pillars," said Dick Hogan, second district commander for Iowa's American Legion, referring to the organization's four guiding principles - veteran's affairs and rehabilitation; national security; Americanism; and children and youth.
These pillars are one of the significant aspects of this 100-year milestone to Roger Norfolk, state chairman for the Centennial Committee, who has been a member of the American Legion for 29 years.
'It's existed for 100 years based on the same things," he said. 'I don't know anyone else who can claim that. I'm proud to be in a place that's existed for so long."
The American Legion was founded in Paris by members of the American Expeditionary Force immediately following World War I.
'World War I soldiers had seen the Civil War soldiers coming back, and there was no (veteran's affairs), there were very little in pensions and they were inadequate," Norfolk said. 'There was just a lot of stuff not there. So part of it was these guys were forming a union, or an organization to further their benefits."
The American Legion became 'a very popular movement," and hundreds of posts began popping up across the nation, Norfolk said.
One of the organization's primary goals is lobbying to federal lawmakers in support of benefits for veterans and service members. Starting in 1943, officials from the national American Legion pushed for legislation what went on to become the GI Bill.
Post 298 in Marion started on Oct. 21, 1919. Its first meeting held on Nov. 19 of the same year, when 40 former servicemen met in Marion to draft a constitution and rules.
Marion saw a boost in membership after Cedar Rapids' chapter closed its doors in 2011.
Hogan said Post 298 is involved in several service projects throughout Marion and the metro area. They award scholarships, sponsor a local baseball team, host an oratorial contest every year, send individuals to Boys or Girls State and more.
Membership for the organization peaked following World War II, reaching as high as 3.3 million, but enrollment has been steadily decreasing in the years since.
However, Norwalk and Hogan say they believe younger veterans will have an interest in joining their organization, and that the 100th anniversary will be an ideal recruiting opportunity.
Post 298 officials say they are planning a 100-year reception, which will be open to the public, sometime in the spring. The date has yet to be announced.
l Comments: (319) 368-8536; michaela.ramm@thegazette.com