Iowa City receiving changing tables from Procter & Gamble donation
Changing stations will be installed in park restrooms throughout the city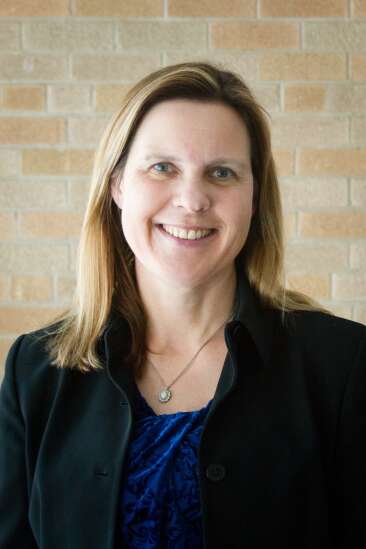 IOWA CITY — The Iowa City Parks and Recreation Department will receive Koala Kare changing stations from Pampers of Procter & Gamble.
The 28 changing tables will be installed in restrooms throughout the Iowa City's park system so it's easier for caregivers and parents while they are on the go, said Juli Seydell Johnson, the city's Parks and Recreation Director.
The first priority, Seydell Johnson said, is to install changing tables in male restrooms.
"We were sorely lacking in that area, so this is really helpful for us," Seydell Johnson said.
Changing tables also will be installed in unisex restrooms, she said.
Seydell Johnson said the donation hopefully will make it easier for caregivers and families to enjoy the parks.
"I think it really helps encourage families and caregivers to be out and about using the park," Seydell Johnson said. "As we've learned through the pandemic, being outside and enjoying the great outdoors is probably one of the best things we can do safely right now."
Seydell Johnson said the company reached out to the city, letting them know about the donation and how they're looking for where to place the changing stations. Procter & Gamble has a facility on Lower Muscatine Road in Iowa City.
She added that the donation is part of a nationwide program. Pampers launched the "Love the Change" campaign in 2019, pledging to provide 5,000 changing tables for men's restrooms across the country by 2021.
Nine out of 10 fathers have gone into a public restroom that didn't have a changing table, according to Pampers. As of August 2021, Pampers donated more than 3,500 changing tables.
The changing tables are expected to arrive in the next few months and will be installed over the winter and spring months, according to a news release from the city. Most of the restrooms are closed for the winter, Seydell Johnson said.
The hope is to get the changing tables installed by the spring or early summer when the restrooms open up again, Seydell Johnson said.
Procter & Gamble has partnered with the city previously, including donating funds to the Mercer Park Aquatic Center and Scanlon Gym. The recreation center has a meeting room named after the company.
"We are just very appreciative of all that Procter & Gamble does in the community," Seydell Johnson said. "This is a really meaningful donation to us, and we were glad they thought of it and had the program available."
Comments: (319) 339-3155; izabela.zaluska@thegazette.com