Iowa Children's Museum expands outreach programs and accessibility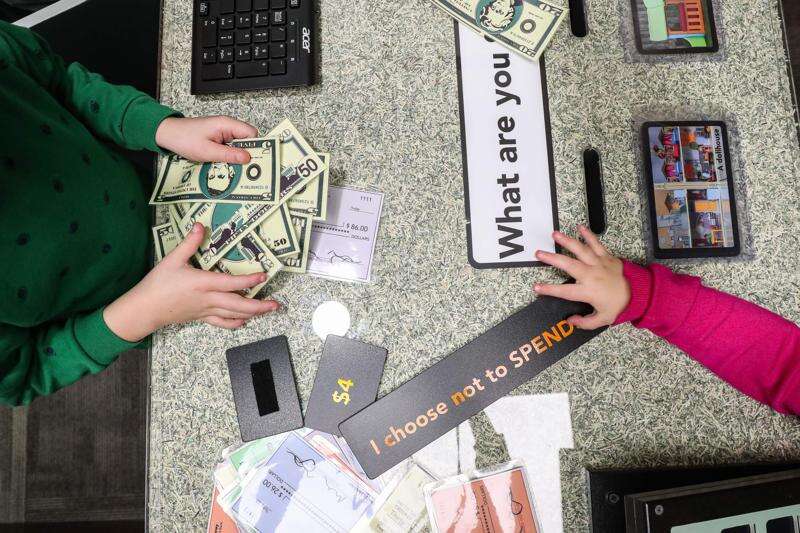 The Iowa Children's Museum expanded access to its hands-on exhibits for low-income families this summer.
The Children's Museum joined the Museums for All program in June, which allows families who are receiving SNAP benefits to get free or reduced-price admission to more than 900 museums across the country.
Amanda Thys, director of marketing and communications at the Iowa Children's Museum, said the Coralville museum built and expanded the Museum for All requirements.
"We added (and) we worked with some community partners to identify a host of programs that we think should qualify for this free admission," Thys said. "And we have been just so thrilled with the response that we've received from the community."
The mission of the Iowa Children's Museum is "to inspire every child to imagine create, discover and explore through the power of play." In addition to its exhibits — such as an art studio and cityworks children's hospital — the museum offers summer programs and camps that have a specific area of focus.
One of the popular programs is Tech Trek, where children learn the basics of coding, digital design and tech-based careers.
"We have robots and 3D printing, coding different things through really hands-on technology, that's just really fun, right?" Thys said. "So those aren't just sitting and staring at a screen, it's really going beyond the screen to learn about technology."
In addition to exploring basic technology skills, the Iowa Children's Museum offers a Kinder Club program that helps provide skills that children need when they go into more formal learning settings like a classroom.
Thys believes it is important to expand accessibility to the museum for low-income families as part of the museum's mission to inspire "every child."
In addition to expanding accessibility, the Iowa Children's Museum is focusing on increasing opportunities through outreach programs. While the museum has always offered outreach programs in day care settings, schools and libraries, Thys said that the museum realized it was important to get outside during the COVID-19 pandemic.
Amber Morris, the education program manager at the Iowa Children's Museum, said outreach programs allow the museum to connect with people who aren't able to experience the museum at Coral Ridge Mall.
"These events replicate the museum experience outside of our walls," Morris said. "We use materials and toys from exhibits to encourage child-led, open-ended play. Kids are experts at play so we try to model and encourage new ways that caregivers can play as well."
In 2021, the Iowa Children's Museum launched Summer Shorts, where staff went to parks in Iowa City, North Liberty and Cedar Rapids and presented videos and a short play day experience. Thys said the program was a motivator for the museum to expand its outreach events.
" (It) showed us that we could be out in the community even more, and that there were great opportunities to partner with other organizations to provide these outreach events out in the community and outdoors in the summer," Thys said.
Morris hopes that parents realize that the activities the museum offers during outreach events can be recreated at home to help empower kids.
"Building with giant blue blocks, creating ramps and pathways, or making a tower from straw connectors is open-ended, and can be recreated at home," Morris said. "Families can re-purpose items they already have and continue learning through play."
Rebekah Domayer, an education program manager at the Iowa Children's Museum, enjoys providing a safe space for children with hands-on activities they can learn from. Looking into the future, Domayer wants the outreach program to partner with more community organizations to help host events for children.
"Some of (the) organizations include our local parks and recreation departments, libraries and the Neighborhood Centers of Johnson County," Domayer said. "We are definitely open to doing more programming for the community — we would love to hear from the community about how best to serve in this context."