Krista Burrus, candidate for Iowa City Community School District board
Oct. 13, 2021 6:57 pm, Updated: Oct. 21, 2021 4:51 pm
---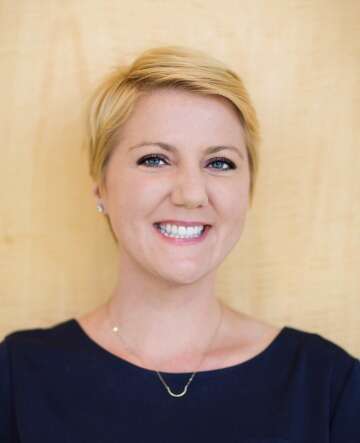 Krista Burrus, J.P. Claussen, Jayne Finch, Ruthina Malone and Sheila Pinter are running for three seats on the Iowa City Community School District board. The Gazette did not receive responses from Claussen and Pinter. ► Get to know the other candidates
Name: Krista Burrus
Office sought: Iowa City Community School District board member
Age: 41 (born Oct. 18, 1980)
Occupation: Principal solutions designer, ACT (educational researcher)
Campaign website: kristaforschoolboard.com
Email: krista.burrus@gmail.com
Have you held office before? No
Personal bio: I grew up in Memphis, Tenn., where I completed my K-12 education. I went to college at Western Kentucky University where I earned a degree in psychology. I went to the University of Illinois, Urbana-Champaign for graduate school and earned a Ph.D. in Industrial-Organizational Psychology. I met my husband, Jeremy Burrus, at grad school. After graduation, we moved to New York City where I worked at College Board as Research Scientist for 7½ years. In 2013, we moved to Iowa City to work at ACT. Currently, I am a principal solutions designer in the research department. I have deep expertise in data analysis and data interpretation in the context of education and student outcomes. I have published over 100 articles, book chapters, and edited books with a focus on understanding the relationships between academic opportunities, experiences, and achievement with long-term life outcomes such as earning a college degree and being employed. I have two sons in the ICCSD.
Why are you seeking a seat on the school board?
I am running for the ICCSD school board because I want to ensure that all students in our district have equal access to a high-quality education. I live in Iowa City & have two children attending elementary school in the ICCSD; thus, I have a vested interest in the success of our school district. As a community member, I know how important a high-quality K-12 education is for opening doors for all our children to have successful, rewarding adult lives. This is not only good for each and every one of our students but is good for our community as a strong educational system promotes economic growth locally. By the same token, I also know how limited access to a high-quality K-12 education can close those doors. As a school board member, I will bring my training and experience as an educational researcher to support decisions backed by science and evidence that are most likely to improve learner outcomes — a core principle of K-12 education. As resources are finite, it is imperative that we advocate for the allocation of funds in ways that maximize the impact on student outcomes.
How do you rate the district's current performance? What areas are going well, and what could be improved?
I think the district is doing a good job. Recent successes include completion of FMP1.0, planning for FMP2.0, improvements in special education under Lisa Glenn's leadership, and the diversity, equity and inclusion plan, including the work to update the district's disciplinary policies and procedures. The "grow your own initiative" represents an innovate program to increase the diversity of school personnel. The district's increased emphasis on mental health and supporting the whole child is another positive including an emphasis on social emotional learning. Finally, the district's unwavering commitment to student safety as well as their flexibility to pivot as new information is brought forth and as conditions change during an unprecedented global health crisis should be applauded. In terms of what could be improved, the district should focus more attention on the differences in academic achievement by student groups and discussing short-, medium- and long-term strategies for closing opportunity and achievement gaps. I understand COVID mitigations required a great deal of time and energy, but I believe the board needs to get back to focusing on ways to improve student outcomes.
What are the three largest issues facing the school district and what will you do to address them?
The three largest issues facing the school district are (1) students graduating high school unprepared for college and career (2) inequities in opportunities and achievement across student groups, and (3) the need to address the whole child.
Using data, science, and evidence to drive decision making, I propose the following in each of these areas:
Student achievement. Advocate for the allocation of resources in ways to best promote improved learner outcomes to support the district's goals articulated in the comprehensive school improvement plan, with a focus on increasing the percentage of ICCSD students on track to college and career readiness starting kindergarten through high school graduation.
Equity. Continue the work the board has done on developing the comprehensive diversity, equity, and inclusion plan, with a focus on closing achievement and opportunity gaps as well as increase diversity of school staff to resemble that of our community.
Whole Child. Build upon the Portrait of a Graduate Initiative to infuse social emotional learning and education and career counseling in the curriculum to ensure our students leave the ICCSD well-rounded, life-ready individuals. I also want to focus on programs and initiatives that help support students with the identification of college majors and/or career pathways that align with their passions to help support the post-high school transition.
What level of local control do you think school boards should have?
I believe that school boards should have a high level of local control because they are in the best position to understand and represent the needs and desires of the community members/constituents which they serve. There have been several recent examples where the needs and desires of the community members were in conflict with state legislation such as the mask mandate ban (House File 847). If school boards had more local control, they would be more effective at passing policies and procedures that reflect the values of the local community.
What will you do to be responsive to concerns by parents, students and staff? What type of communications should they expect from you?
Throughout my professional life, I have been successful at developing and maintaining constructive and cooperative working relationships. I attribute much of my success to my collaborative leadership style, which prioritizes respect, information sharing, and soliciting diverse perspectives. For example, before kicking off a new project, I make sure to solicit input and feedback from key stakeholders representing different departments and integrate their thoughts into the proposal. Such a practice has multiple benefits including increased transparency, consensus building, and a superior end-product that represents the views of the entire group. As a School Board member, I will continue to employ a collaborative leadership style as I work to develop and maintain strong, constructive working relationships with the other school board members, school personnel, parents and students, and community members. I will work to understand the needs and desires of community members, parents, and school personnel through various communication channels such as the Community Comment portion of the Board meetings, school visits, direct correspondence, community surveys, and focus groups. Such an approach will help to ensure a collaborative process in the development, refinement, and execution of the District's vision and goals.
Should school districts be allowed to enact a mask requirement for students during the COVID-19 pandemic? If yes, what type of masking requirement would you want to see in place?
Yes, school districts should be allowed to enact masks requirements for students during the COVID-19 pandemic. Research has shown that masks are effective at reducing the transmission of COVID. A study was just released that showed that COVID cases were 3 times higher in schools were mask mandates were not in place. We have to protect our most vulnerable populations which includes children under 12 years of age, who are currently ineligible for the COVID vaccine. For our elementary-aged students, the vaccination rate is close to zero given that almost all students start elementary school under the age of 12, which makes masking all the more important. I strongly believe masking represents an effective tool to combat COVID-19, particularly as we wait for vaccination rates to increase and the daily number of cases to decrease. Without masking, we have limited tools available to combat the spread of COVID, such as quarantining exposed students. However, this is a less than ideal solution as the last thing we need to be doing is removing kids from the classroom and learning — further exacerbating the negative impact COVID has had on student learning.
If you were required to cut the district's budget, what areas would you look to for savings and why?
In the face of budget cuts, I would look to the research and data to identify areas that have the least impact on student outcomes as potential areas for cuts. If elected, I will advocate for the use of data, science, and evidence to inform decision making in support of maximizing student outcomes.
Are there curriculum concerns that you have with the district? What are they? What process should the district use to address the concern?
I don't have any specific concerns with the district's curriculum; I am a proponent of the ongoing evaluation of the district's curriculum, which is achieved through the curriculum review schedule. It is important to review what is being taught in the classroom on continual basis, examine the results of those efforts, and determine whether updates and/or revisions to the curriculum are needed based on the findings.