Home / News / Government & Politics / Campaigns & Elections
Republican PAC endorses Ashley Hinson, Mariannette Miller-Meeks for 2024 'battleground seats'
Also, another presidential candidate joins Joni Ernst's 'Roast and Ride'
Gazette-Lee Des Moines Bureau
May. 17, 2023 2:42 pm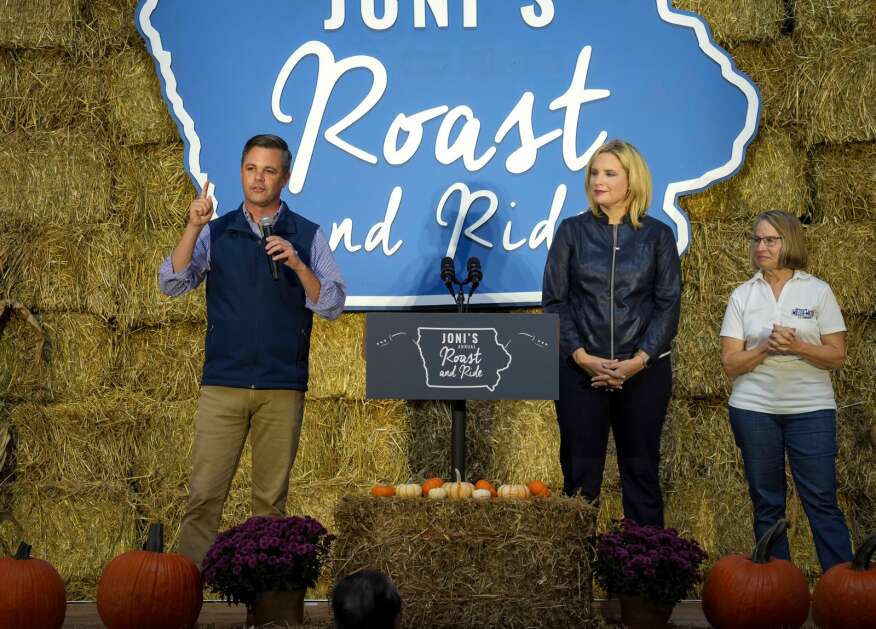 With Republicans holding a razor-thin majority in the U.S. House, Winning For Women — a conservative political action committee dedicated to electing women to public office — released its first round of endorsements in 2024 "battleground seats" Wednesday.
Among them are Iowa Republican U.S. Reps. Ashley Hinson of Marion and Mariannette Miller-Meeks of Ottumwa.
In the last cycle, Winning for Women and related entities raised $17 million to support its endorsed candidates, including directing nearly $4 million in hard dollars to their campaigns.
"With these endorsements, WFW PAC will max out to each candidate and commit to hosting fundraisers across the country to ensure they have the resources needed to win," according to a statement.
The PAC, according to its website, supports "right-of-center women leaders" who are "working to advance free-market principles and a strong national defense."
WFW PAC founder and chairwoman Annie Dickerson, in a statement, said the candidates are "rising stars" in the party and that it's "never too early to start playing offense."
Hinson represents Iowa's 2nd Congressional District, which includes Cedar Rapids, Dubuque, Waterloo and Grinnell.
"Telling Iowans' stories in Congress and fighting for conservative policy solutions has been the honor of my life, but we're just getting started," Hinson said in a statement. "There has never been a more important time to have strong, conservative women join our fight."
Hinson said WFW PAC played "a tremendous role" in sending a historic number of Republican women to Congress in the 2022 midterm elections, "by giving early support to top-tier candidates."
"I'm honored to have Winning For Women PAC's continued support as we fight to expand our majority in the House," and work to elect more Republican women "to stand up for working families, push back against the Biden administration's radical policies, and bring fiscal sanity back to Washington," Miller-Meeks said in a statement.
She represents southeast Iowa's 1st Congressional District, which includes Davenport, Iowa City, Burlington and Indianola.
More guests announced for Joni Ernst's 'Roast and Ride'
Vivek Ramaswamy makes four confirmed guests and counting for Iowa Republican U.S. Sen. Joni Ernst's "Roast and Ride" fundraiser.
Ernst announced on social media that the 37-year-old Republican presidential candidate and biotech entrepreneur from Ohio will be a special guest at the June 3 motorcycle ride, hog roast and rally.
Ramaswamy is the GOP's first millennial presidential candidate.
Other guests already announced are former Vice President Mike Pence, former U.S. ambassador to the United Nations Nikki Haley and conservative talk radio host Larry Elder. Pence has said he's nearing a decision on a 2024 presidential bid. Both Haley and Elder have either officially launched or announced a bid to seek the Republican presidential nomination in 2024.
Iowa is set to kick off the Republican presidential nominating process with its first-in-the-nation caucuses.
Every potential candidate in the 2024 GOP primary has been invited to the June 3 event.