Home / News / Government & Politics / Election Results
Voters extend sales tax for Linn's metro and urban areas
Only Walford voters say no — by one-vote margin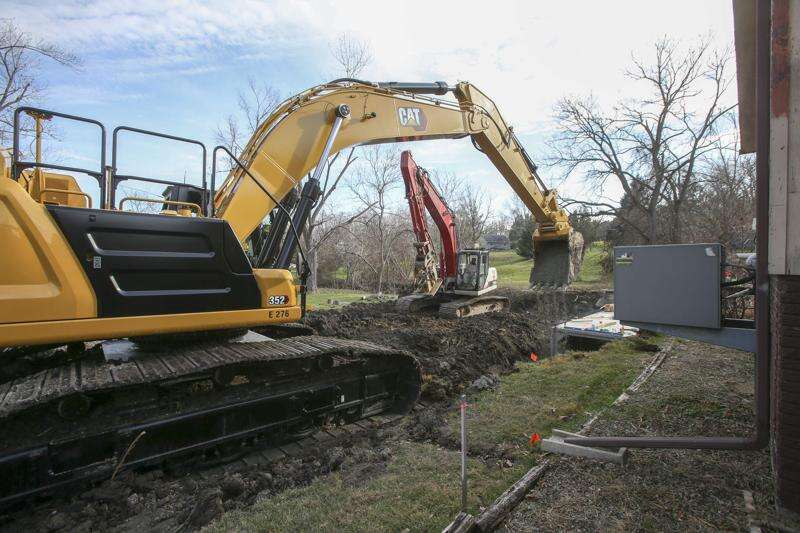 The Linn County local-option sales tax, which mainly funds road and sewer projects, will continue to be collected through 2034 after voters in the metro area and unincorporated Linn County strongly backed the 1 percent sales tax.
The metro voting bloc — the cities of Cedar Rapids, Marion, Hiawatha, Robins and Fairfax — backed extension of the sales tax, 24,627 to 10,757.
Residents of unincorporated Linn County approved the 10-year extension, 2,349 to 1,360.
The tax was voted down only in Walford, 53 to 52.
The tax, first approved by voters in 2013, was set to expire in 2024.
Across the metro area, the cities gain around $31 million a year from the local-option sales tax.
In the metro bloc, all five communities have slightly different ballot language for how they use the tax revenue.
Cedar Rapids, where the sales tax initiative is known as Paving for Progress, uses 100 percent of its funding for the costs of maintenance, repair and construction of public streets. To date, Cedar Rapids has collected $135 million to spend on streets.
Ralph Russell, campaign chair for Paving for More Progress Committee, told The Gazette Tuesday night that he expected the initiative to pass in the metro area.
"I think the work we did helped voters understand this is the best way to fix the streets," Russell said. "I think a lot of our residents understand it. I noticed there wasn't an organized opposition to it."
Marion will use 70 percent of the sales tax on street and sewer construction and improvements and 30 percent on community projects. Marion has collected more than $34 million from the sales tax.
Hiawatha is the only community in the voting bloc to use some of the funds — 10 percent — for property tax relief. The remainder goes toward water, sewer and street improvements, public safety, library and park and recreation improvements as well as retirement of debt.
Hiawatha will receive around $985,000 from the sales tax in fiscal 2021, according to the Iowa Department of Revenue.
Both Robins and Fairfax use 100 percent toward "any lawful purpose" in its communities, including street, water and sewer construction, economic development and other community improvement projects.
In fiscal 2021, Fairfax will receive about $287,000 in sales taxes, with Robins receiving $455,000, according to the Iowa Department of Revenue.
Linn County
Linn County, which received around $6.2 million in LOST funding in the last fiscal year, uses around 50 percent of that total for its secondary roads system, 25 percent for property tax relief and 25 percent for conservation projects and programs.
Over the past eight years, about $36 million in sales tax moneys has gone to secondary roads.
That money has paid for paving 106 miles of roads, three bridge projects and three culvert replacement projects, County Engineer Brad Ketels previously told The Gazette.
Walford, like Fairfax and Robins, uses 100 percent of its sales-tax income for any lawful purpose, according to ballot language.
Comments: (319) 398-8255; gage.miskimen@thegazette.com