Home / News / Government & Politics / Election Results
Linn County candidate forums start May 21 for June 7 primary elections
Cedar Rapids Voting Rights Coalition to hold forums for contested races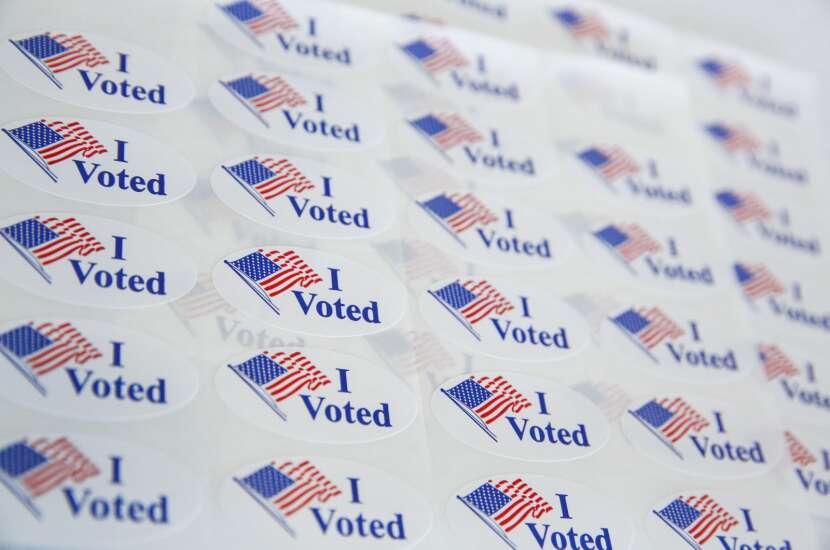 CEDAR RAPIDS — The newly formed Cedar Rapids Voting Rights Coalition is sponsoring candidate forums for contested local races starting this weekend.
The first forum will be held at 10 a.m. Saturday. All forums will take place in the Beems Auditorium of the downtown Cedar Rapids Public Library, 450 Fifth Ave. SE.
The Saturday forum will include candidates running in the three contested June 7 primaries: state Senate District 37, state Senate District 39 and Linn County Supervisor District 1.
The candidates all are running in the Democratic primary. There are Republican candidates for state Senate District 39 and Linn County Supervisor District 1, but those races are not contested.
Candidates in the Republican State Senate 42 race were invited to participate but declined because of a similar Republican forum in Benton County taking place the same day.
The schedule for the Saturday forum is as follows:
10-10:45 a.m.: Iowa Senate District 39 Democratic primary, Liz Bennett and Joe Zahorik
11-11:45 a.m.: Iowa State Senate District 37 Democratic primary, Molly Donahue and Austin Frerick
Noon-12:45 p.m.: Linn County Supervisor District 1 Democratic primary, Breanna Oxley, James Houser and Kirsten Running Marquardt (invited but not confirmed).
The Linn County League of Women Voters organized the nonpartisan forums for the coalition. Members consist of area groups including Advocates for Social Justice, League of Women Voters of Linn County, CoeVotes, the local chapters of the League of United Latin American Citizens and NAACP, Mount Mercy University, Indivisible Iowa and Sunrise Movement.
Comments: (319) 398-8494; marissa.payne@thegazette.com