Home / News / Government & Politics / Campaigns & Elections
Johnson County Supervisor Mike Carberry considering run for governor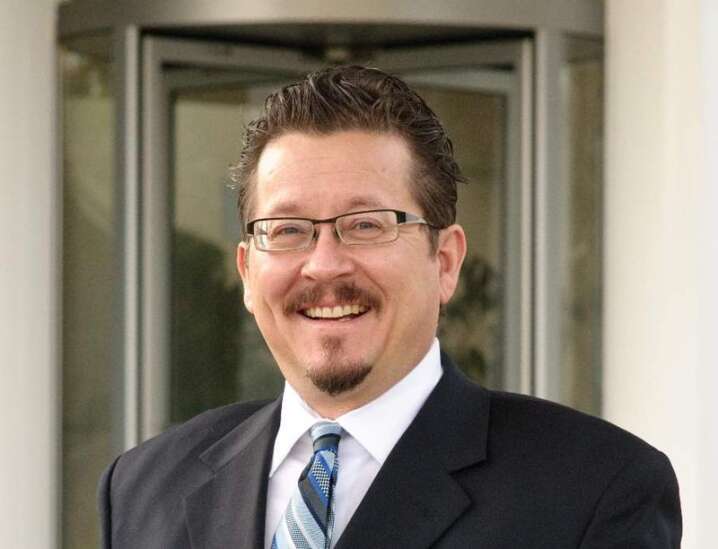 IOWA CITY - Johnson County Supervisor Mike Carberry is considering a run for governor in 2018.
Carberry, 56, a Democrat, said recently he's been meeting with Iowa Democratic leaders - including state Sen. Rob Hogg and U.S. Rep. Dave Loebsack - to talk about a potential run. He said he'll decide whether to form an exploratory committee later this spring and expects to decide whether to run for governor or for his supervisor seat sometime this fall.
'The thought process is having more conversations. And if those conversations are fruitful and people think that I really should run for governor, then the next step is actually to create this exploratory committee where I actually start raising money," Carberry said.
The possibility of running for governor was first brought up to him by Bernie Sanders' campaign leaders, Carberry said. He added that he was a surrogate for Sanders on environmental and climate change issues several times during Sanders' bid for the Democratic nomination last year.
If he does run, Carberry said he would not take SuperPAC money so he expects to be an 'underdog" with a grass roots organization. He said his platform would center on five points - increasing minimum wage, water quality, education funding, rural economic development and renewable energy. He added mental health care and women's health care funding also are important to him.
'I was a really big supporter of Bernie Sanders. Bernie Sanders' beliefs and a lot of his policies are very akin to my philosophy," Carberry said.
Carberry would be able to tout to voters some of his work during his time as a supervisor if he does run. He voted to increase the county's minimum wage above the state's and supported the county's solar power efforts.
Carberry was elected as a supervisor in 2014 and his term is up at the end of 2018. Before his current role, Carberry worked to organize, lobby and advocate for environmental issues.
'I love being a Johnson County supervisor. I think I'm very effective. I think I do a good job," Carberry said, adding that he often visits the statehouse to advocate for Johnson County residents. 'I'm trying to get things done for the people of Johnson County and I think I can continue to do that for the people of Johnson County but also everybody in the state of Iowa."
Originally from Newhall in Benton County, Carberry graduated from Iowa City Regina High School and earned his bachelor's degree in business administration from the University of Iowa.
l Comments: (319) 339-3172; maddy.arnold@thegazette.com