Home / News / Government & Politics / Campaigns & Elections
Iowa's private Medicaid insurers to lose $450 million in first year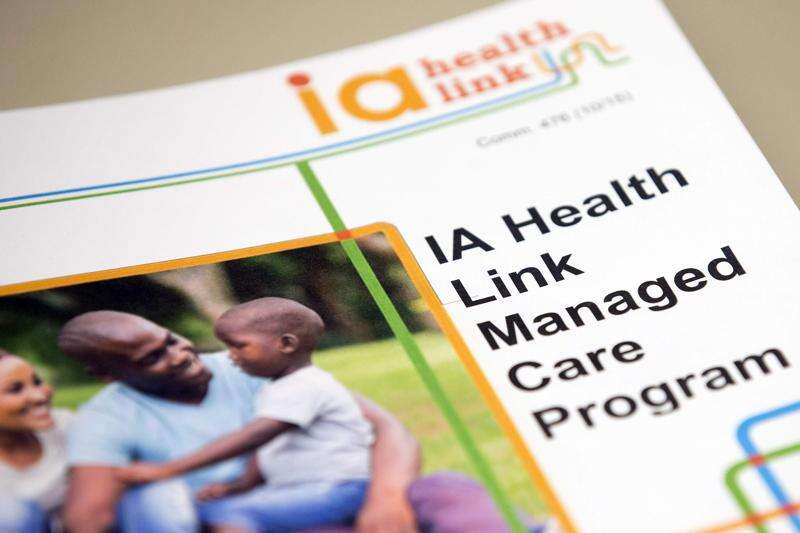 DES MOINES - The three private insurers managing the state's nearly $5 billion Medicaid program expect their one-year losses cumulatively to reach $450 million, they told legislators on Wednesday morning during a joint Senate and House Health and Human Services Appropriations Subcommittee meeting.
Pressed by lawmakers to give 'ballpark" figures as to what the state can expect to see in end-of-year reports, AmeriHealth Caritas Iowa said it anticipates to have lost upward of $200 million; Amerigroup Iowa will have lost $150 million; and UnitedHealthcare of the River Valley said it expects to have lost around $100 million.
Financial reports detailing the information will be filed with the Iowa Insurance Division on March 1.
Kim Foltz, chief executive officer of UnitedHealthcare's Iowa operations, told legislators that number was higher than expected but assured them the company remains committed to creating a sustainable program in Iowa. That was a sentiment echoed both AmeriHealth and Amerigroup.
The state of the managed-care organizations' financial health has dominated headlines in recent months.
In late October, the state announced it would boost rate payments to the insurers by $33 million to better cover rising prescription drug costs and the Medicaid expansion population.
Even still, correspondence between the MCO leaders and Department of Human Services officials revealed that the insurers have been lobbying for increased rates since the start of the transition last April. The documents, first reported by the Des Moines Register in December, show the MCOs believed the rates to be inadequate from the start.
AmeriHealth has opted to make several changes in the past month to try to better control costs, including moving some case management services in-house from external agencies as well as cut home- and community-based provider payments from negotiated rates to the state's Medicaid floor - the lowest amount the insurers will reimburse the providers.
Iowa Medicaid officials also present at the subcommittee meeting maintained the rates the three MCOs are being paid are actuarially sound, adding not only have they been certified by the federal Centers for Medicare and Medicaid Services, but they were presented in the original request-for-proposal as well as in the contract that each insurer signed.
'These are risk-based contracts," said Department of Human Services spokeswoman Amy McCoy after the meeting. 'So now that is part of their function and their administration to meet what rates they've been offered and they agreed to under their contract."
Starting in April, the state and insurers will begin negotiating capitation rates that will begin July 1.
McCoy said these rates will be based on encounter data - information gathered from actual case experience - prescription drug prices and provider claims.
She added that each quarter the MCOs' losses have trended downward, and she anticipates the numbers to turn around next year.
'These companies do this in other states," McCoy said. 'They have vast experience doing this. They have technology and systems.
'And while Iowa is unique, they now have about a year's experience here to get adjusted to our systems, and we do anticipate they will be able to do that and manage within our expectations for the program."
But legislators of both parties remained concerned, peppering the MCO officials with questions about rates, losses and provider payments.
'You say these are actuarially sound," Sen. Liz Mathis, D-Cedar Rapids, said. 'But $450 million in losses, that tells me that somewhere there is a disconnect between setting rates and these companies losing that much money."
l Comments: (319) 398-8331; chelsea.keenan@thegazette.com