Home / News / Government & Politics / Campaigns & Elections
Iowa election results 2021: North Liberty elects Chris Hoffman as mayor
Solon approves expanding local-option sales tax for new fire station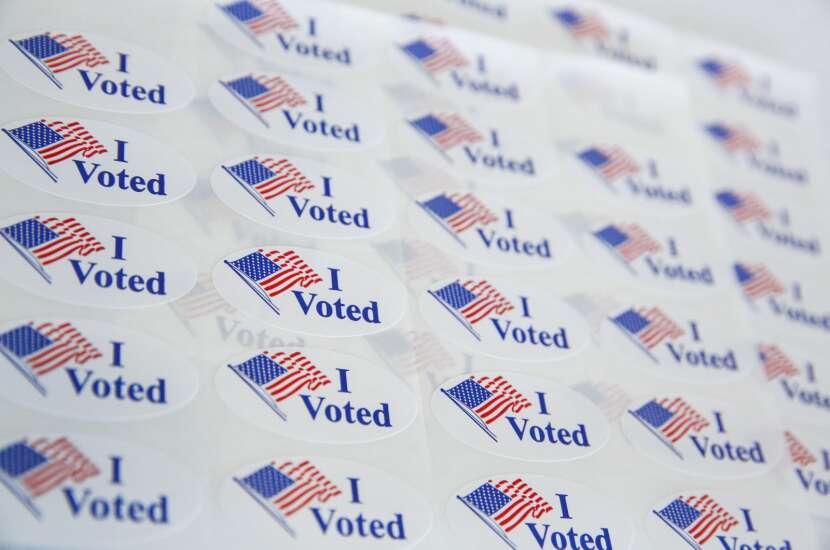 NORTH LIBERTY — North Liberty voters have elected Chris Hoffman as the city's next mayor. Hoffman, 48, vice president of solar sales at Moxie Solar, has served on the City Council since 2007.
Hoffman received more than double the votes of challenger Mike Mbanza, 34.
Mayor Terry Donahue, council member since 2008 and mayor since 2017, did not seek re-election.
The mayor is elected to a four-year term and earns $5,000 per year.
Coralville City Council
Incumbents Hai Huynh, 44, and Laurie Goodrich, 55, will be joined by Mike Knudson, 60, on the Coralville City Council. Knudson is a professor in pathology at the University of Iowa.
Cindy Riley, 60, owner of Winans Chocolates and Coffees, trailed Knudson and finished in fourth place.
Meghann Foster, 46, who ran unopposed, will be Coralville's next mayor and the city's first female mayor. Foster was elected to the city council in 2017.
City council terms are four years. The five members of the council currently are paid $4,905.60 a year, City Clerk Thorsten Johnson said. The mayor earns $9,813 per year, Johnson said.
Iowa City Community School District
Incumbents J.P. Claussen and Ruthina Malone were re-elected to the Iowa City Community School District school board. Jayne Finch earned the third at-large seat.
Maka Pilcher Hayak, who was running unopposed, was elected to the board for a two-year term to fill a vacancy.
Solon expands local-option sales tax
Solon voters expanded the city's local-option sales tax revenue to include emergency and recreation facilities. Residents approved the one cent sales tax in 2014.
The city broke ground on a $4.2 million firehouse — the key reason City Council sought the amendment — in September. The modified sales tax will go into effect on July 1.
Hiawatha City Council
Incumbents Robert Archibald and Steve Dodson were the top vote-getters for the two at-large seats on the Hiawatha City Council. Newcomers Marcia Correll and Jeffrey Cater came in third and fourth, respectively.
Robins City Council
Newcomers Dave Franzman and J.D. Smith will join the Robins City Council, edging out Jamie Henley.
Incumbent Mayor Chuck Hinz was re-elected.
Fairfax mayor and City Council
Incumbent Mayor Bernie Frieden won against challenger Jo Ann Beer by five votes.
Newcomer Tom Nurre received the most votes for at-large and will join the Fairfax City Council. Incumbents Marianne Wainwright and Nicholas Volk were re-elected.
Cindy Anderson and George Bohren came in fourth and fifth, respectively.
Gazette report Gage Miskimen contributed to this article.
Comments: (319) 339-3155; izabela.zaluska@thegazette.com