Home / News / Government & Politics / Campaigns & Elections
Deidre DeJear exploring run for Iowa governor
Des Moines businesswoman second Democrat considering entry into race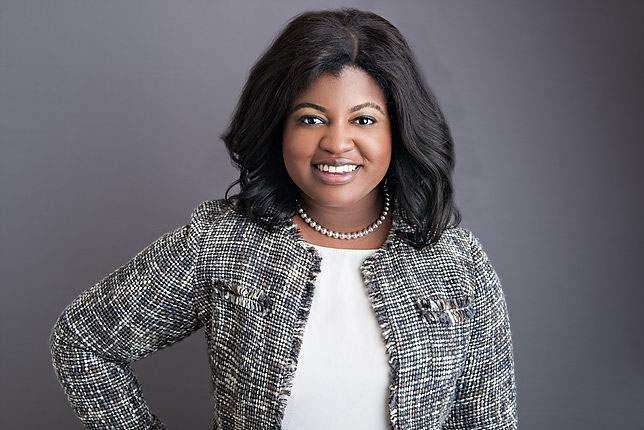 DES MOINES — Deidre DeJear, a Des Moines businesswoman and former candidate for Iowa's top elections office, announced Monday she has formed a committee to explore a run for Iowa governor in 2022.
DeJear, a 35-year-old Democrat, hosted an event later Monday in Des Moines where she discussed issues with local small business owners before embarking on a tour of Eastern Iowa cities.
DeJear is the second Democrat running or exploring a run for governor; Ras Smith, a state legislator from Waterloo, previously announced his campaign.
Republican incumbent Gov. Kim Reynolds has not yet made an official announcement, but she is widely expected to run for reelection in 2022.
"In recent years Iowa has experienced unprecedented challenges. We have been through a pandemic, a derecho, and many of our underlying economic struggles remain," DeJear said in a campaign news release. "As Iowans, I know that we can face — and overcome — these challenges together.
"It doesn't matter if you are a Democrat, Republican, Independent or someone who has given up on politics. Everyone deserves a listening ear and a seat at the table. In these divided times, it's more important than ever to unite as Iowans."
DeJear was the Democratic candidate for Iowa secretary of state in 2018, and she was the first Black woman in Iowa history to earn a major party nomination for statewide office. DeJear lost to Republican incumbent Paul Pate.
DeJear has remained prominent in Iowa Democratic circles, and was among those being watched for a potential 2022 campaign. During the 2020 Iowa caucus cycle, she served as state campaign chairwoman for Kamala Harris, who bowed out before the caucuses but later was chosen as Joe Biden's running mate and is now U.S. vice president.
After Monday afternoon's events, DeJear told reporters she has formed an exploratory committee because she wants to be certain she has a potential path to victory in Iowa's 2022 race for governor.
"I'm not here to take up space," she said. "I want this to be purposeful, but I also want it to be pragmatic. You know, we've got dreams for this state, but we also have to make sure that there's a path to fulfill those dreams."
DeJear's "Conversation Tour" is scheduled for stops this week in Clinton, Davenport, Muscatine, Burlington, Fort Madison and Ottumwa.
DeJear was born in Jackson, Miss., and moved to Iowa to attend Drake University. In 2006 she founded her own marketing firm, Caleo Enterprises. She lives in Des Moines with her husband, Marvin.
Kim Reynolds seen as 'potentially vulnerable' in 2022
Gov. Kim Reynolds is seen as "potentially vulnerable" in her bid for a second term, according to an election forecast for U.S. News.
"Reynolds has been more of a cultural warrior than some had expected when she first took office," according to the analysis by Lou Jacobson.
But if Iowa's economy continues its strong recovery from the pandemic, Reynolds is the favorite in the 2022 gubernatorial race, Jacobson said, noting the state has trended conservative in recent years. In 2020, former President Donald Trump carried the state by 8 percentage points, and Sen. Joni Ernst won reelection by 7 points.
— The Gazette