University of Iowa's Tippie College to offer insurance major
Program, to begin autumn 2023, will be the only such program Iowa, UI says
The Gazette
Jul. 27, 2022 10:32 am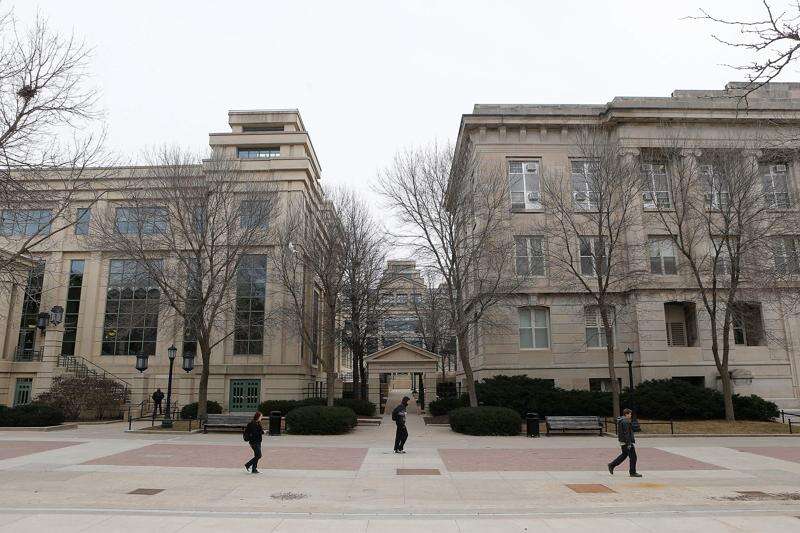 The University of Iowa's Tippie College of Business announced it will start a risk management and insurance major in fall 2023, after the Board of Regents approved it Wednesday morning.
The major will be the only such program in the state, Tippie College said in a news release, and students who complete the program will receive a bachelor of business administration degree.
More than 60,000 Iowans work in the insurance and risk management profession, which makes up 11 percent of the state's economy, the news release said.
Insurance companies based in Iowa or with a sizable presence in the state include United Fire Group, Transamerica, Principal, Employers Mutual, Athene, W.R. Berkley and Farm Bureau.
Thomas Berry-Stoelzle, associate professor of finance, Nationwide faculty fellow and faculty director of the college's Vaughan Institute of Risk Management and Institute, said the field offers such career opportunities as claims managers, underwriters, brokers, employee benefits managers and risk modeler.
The industry also is expected to grow as climate change, cyberattacks and other hazards will require companies to better manage those risks, the news release said.
"Every business decision involves risk, so having a sound understanding of how risk works will help students in any career and provides a strong foundation no matter what direction they want to go," Berry-Stoelzle said.
"Our new major will prepare students for a fast-track career in the insurance and risk management industry, and they will be able to jump into leadership positions earlier in their career.
At the same time, Berry-Stoelzle said the department's researchers will make new discoveries that help strengthen and grow the industry.
He expects the new major eventually will enroll up to 80 students annually. He added the college also will continue to offer its insurance and risk management certificate.