Home / Business
Reynolds touts apprenticeships in Hiawatha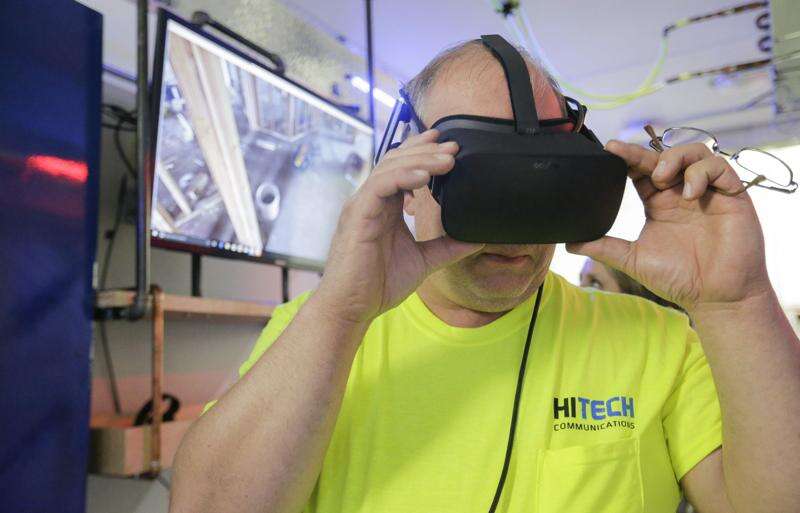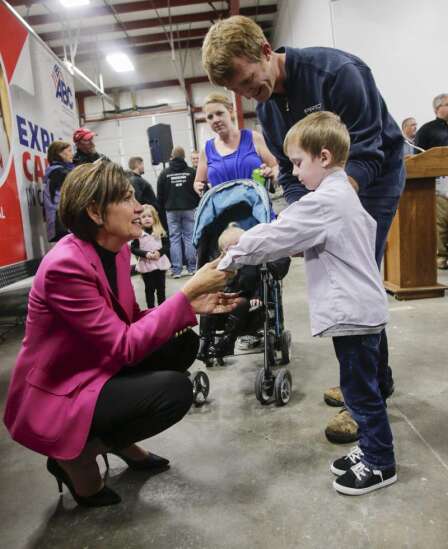 HIAWATHA - Iowa Gov. Kim Reynolds on Tuesday tied Iowa's pipeline of skilled workers to the state's ability to build high-dollar economic development projects, such as data centers and fertilizer plants.
Apprenticeships 'open the door to life-changing opportunities, career opportunities that emerge because of a $1 billion-dollar-plus investments from companies like Apple and Facebook, CF Industries, Iowa Fertilizer Co., many others," Reynolds said. 'We must have skilled workers available to turn those huge investments into something more than drawings on a blueprint."
Combined, those projects also have received hundreds of millions of dollars in incentives from local and state governments.
Reynolds spoke at an open house for the new training center for the Associated Builders and Contractors of Iowa.
The more than 10,000-square-foot training center at 1482 Hawkeye Dr. is a mix of classrooms and spaces for apprentices to work on equipment as they learn plumbing, electrical and HVAC skills.
'Together, we have to just continuously focus our attention on the importance of the skilled trades," Reynolds said. 'We share a common vision to increase the number of apprentices working in Iowa."
ABC of Iowa opened the new center after outgrowing its existing Hiawatha training space. The organization also has a training center in Grimes and soon will open one in Davenport.
Mike Palmer, the vice chairman of the ABC of Iowa Apprenticeship and Training Trustees, said the Iowa chapter now has 540 member companies.
ABC of Iowa expects to train 1,500 apprentices this school year.
'We are the vehicle for our members to train their apprentices," Palmer said.
Reynolds also signed a proclamation that declared October 'Careers in Construction" month. About 80,000 Iowans were employed in the construction industry last year.
Tuesday's open house included a trailer with a virtual reality rig ABC of Iowa will take to high schools and job fairs to use as an engagement tool.
'The more that we can expose our young people to the opportunities that exist in the industry, the better off we are," Reynolds said.
Earlier, Reynolds and acting Lt. Gov. Adam Gregg toured the recently renovated Cobban-Hervey Building in Marion, 1138 Seventh Ave. Urban Pie Fast Fired Pizza will open a second location in the building, and Anderson-Bogert Engineers will have an office there.
The building renovation received a $55,000 grant from the state's Main Street program, which provides funding to rehabilitate and update buildings in downtown areas.
l Comments: (319) 398-8366; matthew.patane@thegazette.com