Home / Business
Opportunity Zone investors courted for Iowa City, Coralville, Cedar Rapids projects
Apr. 14, 2019 6:33 pm, Updated: Apr. 23, 2019 3:20 pm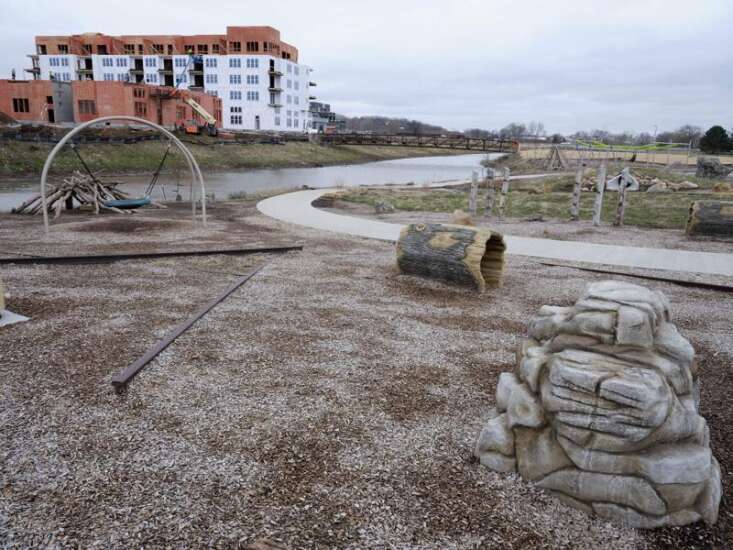 Opportunity Zone proponents touted the tracts as a new tax-saving tool for investors during the program's rollout last year.
Officials in Iowa City, Coralville and from area economic groups this year have renewed efforts to pique investors' interest in those tax benefits, and hopefully get some eligible local projects completed as a result.
Earlier this year, the Iowa City Area Development Group assembled an 86-page prospectus with information on Iowa City and Coralville, and maps of the two Opportunity Zone tracts designated last year in each city. The maps break the tracts down into districts, with multiple project opportunities pinpointed, including for different types of housing, retail space and outdoor uses.
ICAD has received positive responses in sharing this prospectus with opportunity funds, or groups formed to invest in Opportunity Zone properties, said Elizabeth Hubing, ICAD communications director.
Though Hubing said the projects still are in the 'ideation' phase, her group last week met with representatives from Jackson Dearborn Partners, a Chicago-based real estate investment company specializing in university markets, whom she said expressed interest in a possible Coralville housing development.
'As a whole, in the U.S., everyone is still trying to get their head around what this (program) entails and how it can be used,' Hubing said.
'It's a process where we want to keep in touch with all of these investors to be top of mind when they do start getting more serious into these things.'
Previous development within Iowa City's Opportunity Zone tracts also could help attract prospective investors, said Simon Andrew, Iowa City's assistant to the city manager.
For example, he said, the city's infrastructure improvements and demolition of its old wastewater treatment plant to build Riverfront Crossings Park could make the area more alluring to investors considering residential development.
Cedar Rapids officials have spoken about the Opportunity Zone program with some project developers, including those handling a 45-unit apartment complex proposed for Kingston Village and a 'cornerstone' project for two new downtown hotels on the footprint of the former Guaranty Bank building, at Third Street and Third Avenue SE.
The developers now can evaluate whether the program would benefit them, said Caleb Mason, the city's economic development analyst.
Both he and Andrew said local officials might have challenges tracking the Opportunity Zone program's success, in that even if new projects were to begin within the tracts, investors would not necessarily have to notify the city governments they were seeking tax savings through the program.
l Comments: (319) 398-8366; thomas.friestad@thegazette.com