Home / Business
Nonprofits vie for scarce resources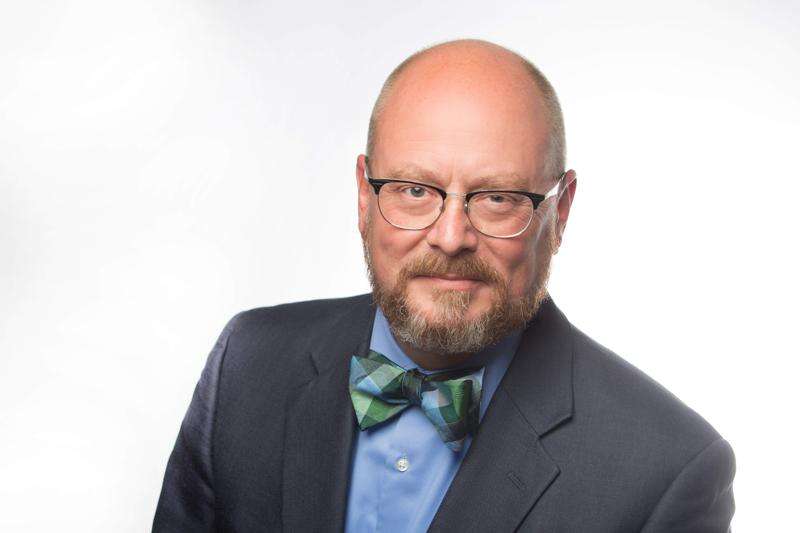 CEDAR RAPIDS - When word spread last month historian that Mark Stoffer Hunter was leaving his position at The History Center, due equally to inadequate pay and family needs, advice bubbled up for what the nonprofit should do.
Some called on The History Center to pay more and 'find a away to keep him." The organization should get a grant from city government to support Stoffer Hunter, or the city should create a new staff position for him, others said. Stoffer Hunter's last day was April 30.
'We call it getting 'should on,' " said David Janssen, executive director of Brucemore. ''You should do this, somebody else should do that. You couple that with - as we've been in the quiet phase of our (capital) campaign - you realize how much need there is out there in the community, and I don't think the general public understands."
Stoffer Hunter's departure underscores the business challenges many nonprofits face in trying to stay in the black in a community with 1,890 nonprofits of different sizes.
While successful ones have carved out their own niche, nonprofits compete for support from many of the same resources and donors, Janssen and others note.
Nonprofits operate on 'razor-thin" margins, regularly deal with staff departures to for-profit jobs paying 30 percent more, and right now are contending with an 'unprecedented" number of fundraising campaigns, Janssen said.
'backlog of needs'
With Brucemore, 2160 Linden Dr. SE, gearing up for a capital fundraising campaign for upgrades to the 26-acre estate and a 19th century mansion, the conversation around Stoffer Hunter and the lack of understanding about the scarcity of resources hit close to home.
'There seems to be an unprecedented number of campaigns and need right now," Janssen said. 'And I know some donors are attributing that to us maybe not coordinating among ourselves, or, in the old days, (each) takes their turn. But I can't help but think it's simply a matter, for whatever reason, there's simply a backlog of needs."
Donations in 2017 and 2018 have allowed Brucemore to get started on some projects and begin planning for others.
Programming revenue - such as charges for Stoffer Hunters' history walks or Brucemore's plant sales and Bluesmore - have drawn good crowds but pay only a fraction of the bills.
In 2017, the most recent form IRS 990 filing - a public financial form filed by organizations exempt from income tax - Brucemore earned just $62,821 from program service revenue out of a $1.3 million budget. The History Center earned $20,955 of its $2.2 million budget.
'cash positive'
Jason Wright, executive director of The History Center, declined to comment on Stoffer Hunter's departure other than it was a loss for Linn County.
The History Center, which relocated to a renovated Douglas Mansion, 800 Second Ave. SE, last year, has worked hard in recent years to stay 'cash positive," he said, after facing debt and foreclosure earlier in the 2000s.
They leaned on a $4 million capital campaign to fund the renovation of the Douglas Mansion and move in without a mortgage or debt, as well as establish a $1 million endowment to support ongoing maintenance.
'The History Center has embraced a sustainable business plan," Wright said. 'We are ending every year in a cash positive position because we've kept an eye on the revenue streams."
On top of the capital campaign, the organization must raise $400,000 annually from donations, sponsorships and memberships to help cover operational costs, he said.
FUNDRAISING ALL THE TIME
Many nonprofits are raising money annually for ongoing costs.
'All nonprofits are raising money all of the time," said Mark Mathis, a partner and chief creative and strategy officer at Amperage Marketing, of Cedar Rapids, which helps run fundraising campaigns. 'A capital campaign is a major step for an organization. You don't do it lightly."
The $7 million ConnectCR campaign to restore Cedar Lake and build a pedestrian bridge in Cedar Rapids is one of the largest fundraising campaign in Cedar Rapids.
Donors also are being asked to contribute to numerous campaigns connected to programs and facilities at the University of Iowa, churches, theaters, hospitals and more.
BOOMER WEALTH
Before a campaign, Amperage conducts feasibility studies to determine whether it can be successful. It recommends lowering the fundraising goal more often than five or six years ago, said Michele Brock, director of fundraising for Amperage.
One factor she sees is a buildup of projects after the 2008 flood.
'After the flood there were so many needs, organizations put projects on hold, and then other projects came up," Brock said. 'I think some of that still is trickling through."
She said in the next 10 years, $9 trillion of wealth is expected to transfer as the baby boomer generation phases out. She recommends nonprofits figure out how to incorporate that into their strategy.
KEYS TO SUCCESS
Les Garner, president and chief executive of the Greater Cedar Rapids Community Foundation, said nonprofits can clarify the focus of their mission and avoid 'mission drift" to make an easier case to donors.
His advice for nonprofits?
Diversify revenue streams and establish an endowment to help 'weather the storm" during hard times. Recruit a strong board of directors committed to being stewards for the organization. Have strong leadership at the staff level.
Garner, whose organization recently approved $5.2 million in grants to 215 nonprofits, said he is aware of 12 capital campaigns of at least $1 million that are either in a public phase, quiet phase or are being contemplated, which is a 'large number."
Others also are raising money to expand although not as a formal campaign, he said.
He attributes this to successful programs growing and thus requiring more resources, new facilities coming on line that bring with them new programming, and retooling older facilities.
'I think leaders of organizations are talking to each other," Garner said. 'I think they are aware, and efforts are being made to look at the timing, the amount requested and the proposed use to not wear out the donor base. ... In the short run, we may see some narrowing of the scope of what they are trying to fund with these campaigns and how to phase it in over time."
' Comments: (319) 398-8310; brian.morelli@thegazette.com