Home / Business
MidAmerican Aerospace will occupy former Kmart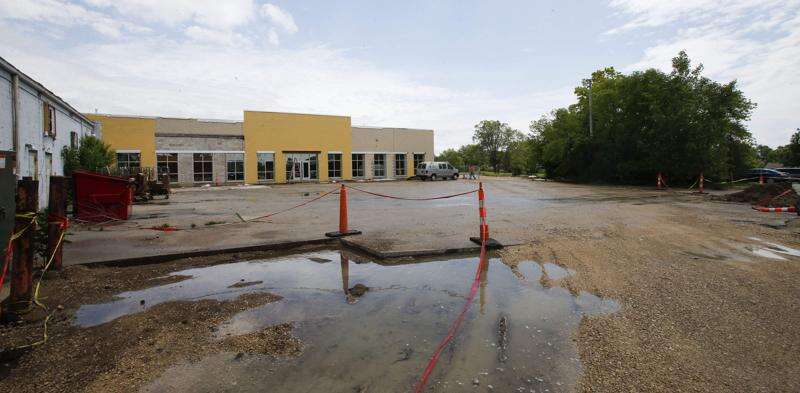 Landing gear, jet engine cowling, avionics and other parts for commercial airliners are beginning to flow into a building that formerly housed a Kmart in southwest Cedar Rapids.
MidAmerican Aerospace buys and dismantles retired aircraft and sells or leases their engines and aircraft parts, which are overhauled before being returned to service.
The company expects to complete its move next month or early July to the 117,000-square-foot building at 2727 16th Ave. SW from its existing 45,000-square-foot offices and warehouse at 280 Blairs Ferry Road NE.
Managing Director John Huey said colorful glass partitions from DIRTT Environmental Solutions of Calgary, Alberta, Canada, were installed this week in the office area at the west end of the building.
'The DIRTT system is customized, so when you have irregular measurements, the company can design the entire room and eliminate any waste associated with manufacturing and installation," Huey said. 'We really feel the quality is top notch."
MidAmerican Aerospace, with 45 employees, will be lighting offices and a portion of the warehouse with Solatube units. The devices, installed through the roof of the building, bring daylight into interior areas where traditional skylights or exterior windows are not practical or available.
'We have them in shipping and receiving as well as lot processing where we sometimes take large assemblies and break them down into individual parts," Huey said. 'We intend to double the number of Solatubes to complete the continuous illumination. These have really worked out beyond our expectations.
'We have nine Solatubes in the office area, including one in each office that does not have an outside window.
Huey said the new building will have an employee fitness area with elliptical machines, free weights, yoga area and a 38-foot-by-56-foot-basketball court,
'The roof is 20 feet high and for the most part we have 18 feet of clearance," Huey said. 'The four Solatubes we have in there are set far enough back that no one's shot that has any chance of going in will get anywhere near them."
MidAmerican Aerospace has been moving equipment to new racks in the warehouse. Huey said the additional space is needed as business has increased, noting that some aircraft parts have been temporarily stored on a basketball court in the company's existing building.
'The first seven months of our fiscal year has probably been better than almost any of our previous years," he said.