JRS Pharma awarded state, local incentives for $18 million Cedar Rapids facility expansion
Project will create 18 high-quality jobs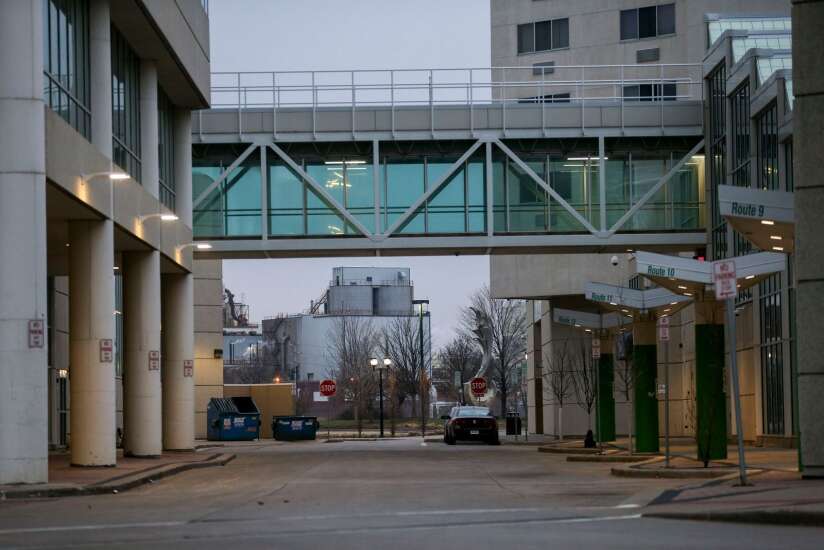 CEDAR RAPIDS — JRS Pharma, a global leader in the pharmaceutical excipient industry, was awarded more than $1 million in state assistance Friday to expand its facility in the rapidly growing southwest quadrant.
The company is pursing an $18 million, approximately 9,000-square-foot expansion of its 725 41st Ave. Dr. SW property that will create 18 new jobs that pay above the high-quality wage threshold of $24.20 an hour.
"It's an excellent project," city Economic Development Specialist David Connolly said. "Food manufacturing and bioprocessing is a target industry for the city of Cedar Rapids, and ... it's very high-quality employment.
"We're very excited to see the 18 new jobs coming to Cedar Rapids in an industry cluster that we prioritized through the local economic development process."
The Cedar Rapids facility produces microcrystalline cellulose for the pharmaceutical industry — products that are used to bind tablets together. The expansion is an effort to boost capacity and add a new product line.
JRS Pharma supplies a variety of inactive ingredients, including binders, super disintegrants, thickeners and stabilizers.
Construction is slated to start this fall and is scheduled to wrap up in 2024, according to Iowa Economic Development Authority documents.
JRS Pharma was among two established companies that received tax credits Friday from the IEDA board. The panel awarded $874,731 in investment tax credits and $152,010 as a refund of sales, service or use taxes paid during construction.
The other company was EVCO Holdings, a start-up that manufactures street rod electric vehicle golf carts and other electric recreational vehicles, to purchase a 90,000 square-foot building in Mason City and make improvements to accommodate manufacturing operations.
Combined, the developments will create 133 jobs and result in nearly $24 million in new capital investment for the state.
For the JRS Pharma project, the Cedar Rapids City Council in a roll call vote Tuesday approved city tax incentives — a 10-year, declining scale tax exemption amounting to $550,887.
This project is in lieu of a previous expansion project JRS Pharma had in the works in 2020. JRS Pharma was planning an approximately $15 million expansion to build a 9,200 square-foot production facility and associated tank farm at its 41st Avenue Drive SW property.
According to an August memo from City Manager Jeff Pomeranz to the council, "due to changing economic conditions, the company is not moving forward with the disintegrant-expansion project. Staff have also been working with JRS on a similar, but separate, expansion project for a separate product line."
That separate project is the one to receive city and state incentives this week.
The IEDA board last month approved a mutual termination to the state incentives for the former project.
Comments: (319) 398-8494; marissa.payne@thegazette.com