Home / Business
Iowa EdTech Collaborative receives almost $400,000 in federal grant
Funding expected to create or retain 463 jobs through Iowa EdTech Accelerator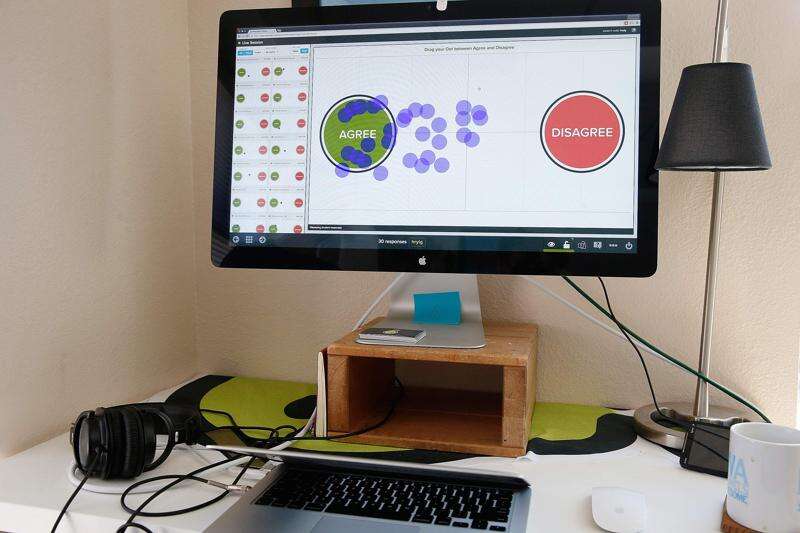 The Iowa EdTech Collaborative received a $393,184 grant from the U.S. Economic Development Administration that is expected to create or retain 463 jobs, the Iowa City Area Development Group said Friday.
The grant from the EDA, which is part of the U.S. Department of Commerce, will allow the EdTech Collaborative to hire a full-time director of educational technology and accelerate growth of the program.
"We have a great collaborative group started," ICAD President Kate Moreland told The Gazette. "We just know there's so much more potential there, and having that full-time dedication will really allow us to move faster."
A full-time director running the collaborative, Moreland said, will "connect the dots" between the many participating groups.
Several entities, including ICAD, Iowa Economic Development Authority, New Bohemian Innovation Collaborative, Pear Deck, Higher Learning Technologies and ACT, participate in the Iowa EdTech Collaborative.
The funding is expected to create or retain 463 jobs over nine years as new and existing education-technology companies expand.
"This work is designed to create new companies, obviously, and support job growth in our new companies," Moreland said, "but also to support our existing EdTech companies that are here."
The ed-tech industry employs more than 3,100 employees in Iowa, including more than 2,000 in Johnson County, Moreland said.
Debi Durham, the director of Iowa Economic Development Authority and Iowa Finance Authority, said in a news release the grant will "expand the state's foothold in this global industry."
The ed-tech industry's growth has accelerated during coronavirus. Iowa City-based Pear Deck saw the use of its platform increase by 1,000 percent in a matter of weeks at the beginning of the pandemic.
"All sorts of technologies are emerging, and we think that this is a great opportunity to help us get a very large share of it," Moreland said.
IEDA commissioned a report in 2019 estimating the size of the global ed-tech market to be $57.7 billion.
Comments: 319-398-8394; john.steppe@thegazette.com