HER Women of Achievement Nomination
Nominate for the Class of 2023 through April 7, 2023
Feb. 18, 2023 12:59 pm, Updated: Feb. 24, 2023 2:00 pm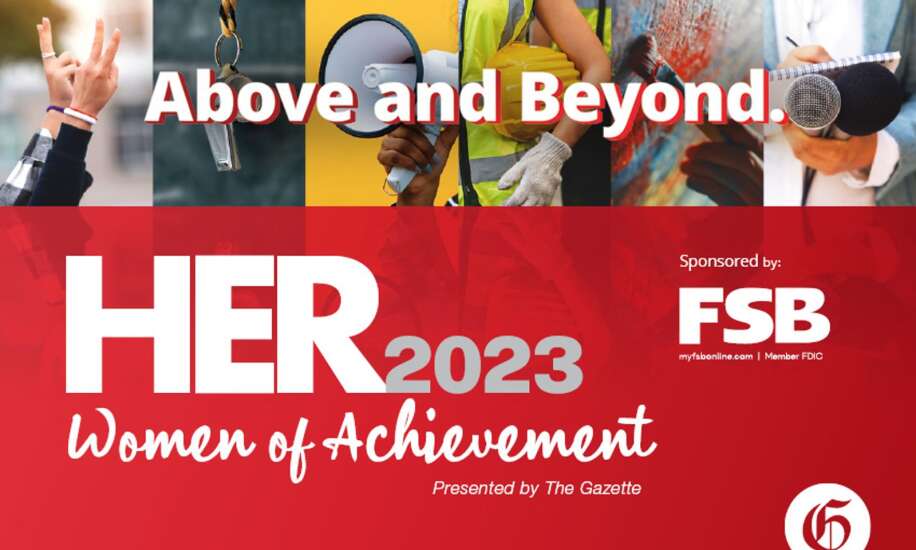 Every day, women are going above and beyond for the betterment of their family, their business, their community. Their motivation is not for praise or recognition, yet they are most deserving of an opportunity to share their story, and for others to let them know about the positive impact they have made to a community.
HER Women of Achievement is an annual program that recognizes the hard work, advocacy and influence of women throughout Eastern Iowa. From all industries and all positions, HER Women of Achievement is designed to tell the stories of women creating positive change for their community.
Nominations will be accepted at https://her.today/ from now through April 7th. Announcement of 2023 honorees will be announced late spring with community celebration plans to follow.
Direct questions to Brittany Barnhart at Brittany.Barnhart@thegazette.com or 319-241-8278.