HER Women of Achievement: Casey Peck works with cable, and archery
'The decision was big, but for me was a great decision'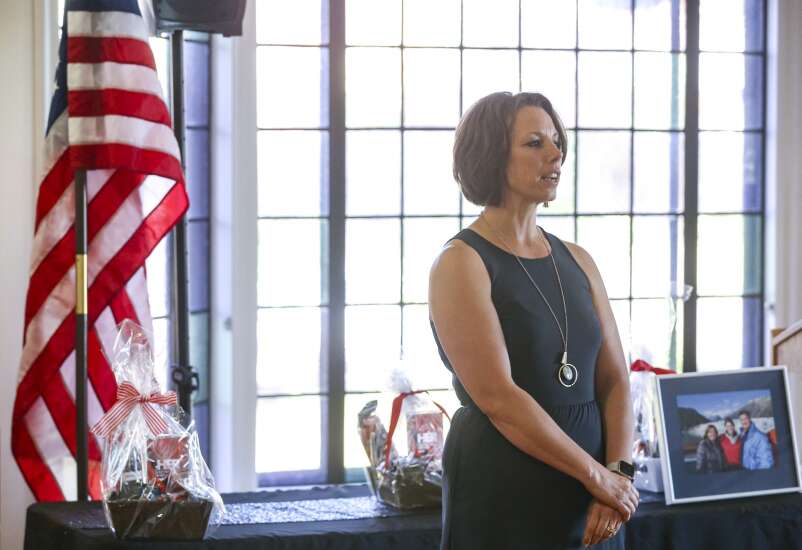 Casey Peck believes that fiber changes lives.
Internet cable fiber, that is.
"I am passionate about getting fiber to as many people as we can," said Peck, who serves as chief financial officer and general manager of Kalona Cooperative Technology Co., or KCTC.
"When we turn up customers that haven't had high speed internet, it is truly life changing for some .... Making a difference in this world is why I am here."
Fulfilling her interests through her role at KCTC is something Peck has done since starting with the company 21 years ago.
Peck was born and reared in Washington County, where she lived with her parents and four siblings.
After graduating from Mid-Prairie High School, she pursued her education at Coe College in accounting and business administration.
She then worked in public accounting for about five years before being approached to work at KCTC under Ray Marner's leadership.
"I decided to take the chance because I was engaged to be married and I knew we wanted to start a family and that the public accounting lifestyle might not fit the best into our schedules," Peck recalled. "The decision was big, but for me was a great decision."
Peck started out as an accountant and worked her way into being controller. From there she moved on to being CFO and in 2013 stepped into her current role of both CFO and general manager.
Peck said she appreciates the human interaction of her work.
Many in the Washington County community know Peck has a perpetual volunteer.
She serves on the board of directors for Hills Bank and she shares her love of archery with the next generation.
"I helped start the Golden Hawk Archery Team, and in three years it has grown to 70 archers," she said. "It is so wonderful to see the kids grow and enjoy the sport."
Peck also is involved in 4-H, with which she has volunteered for many years. She participates in activities with the chamber and economic development organizations, Mid-Prairie Student Boosters — where she helped with one of her most favorite projects, the outdoor classroom at Mid-Prairie East — and is a Sunday school teacher.
Once a month, Business 380 spotlights some of HER magazine's Women of Achievement, published by The Gazette. The awards were sponsored by Farmers State Bank.