Home / Business
Eastern Iowa entrepreneurs featured on Forbes 30 Under 30 List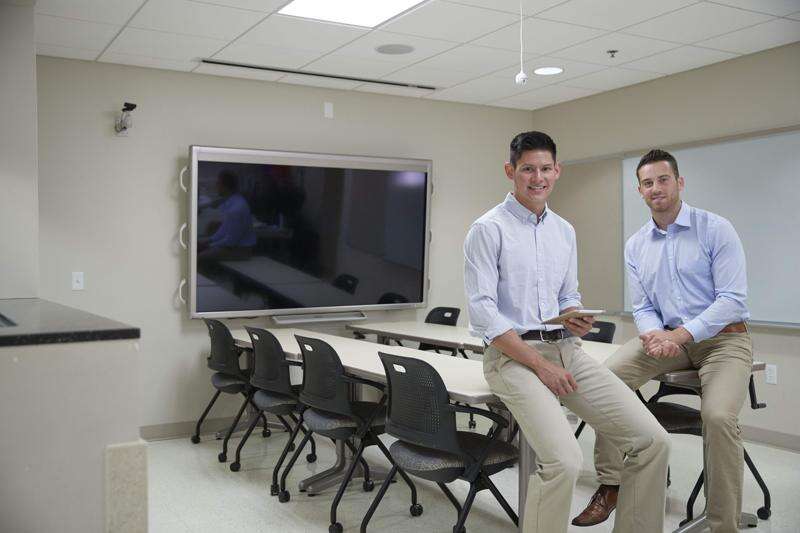 Three companies with Eastern Iowa connections have been recognized as business innovators, garnering a spot on the Forbes 30 Under 30 2018 list.
The Forbes annual list recognizes about 600 young entrepreneurs and innovators in more than 20 industries.
Brad McDonald, 29, co-founder of Agroy, grew up on a small pig farm in Ryan, about 40 minutes north of Cedar Rapids. McDonald has shaken up the way farmers - even his family - purchase their supplies.
McDonald, a University of Notre Dame graduate, started Agroy in 2016. Based on a European model, his company is a co-op that allows farmers to buy supplies in wholesale online at AgroyInc.com without a membership fee. The company grossed more than $2 million in sales in the first year.
'I really believe that the future is buying wholesale online," McDonald said. 'Why hasn't agriculture done that yet?"
Though McDonald's company is based in Chicago, he said he splits his time traveling the Midwest to talk to farmers about joining the platform, currently focusing on promotions for farms between 10,000 and 20,000 acres.
Recognition on the Forbes 30 Under 30 list shows how the agriculture industry is often on the cutting edge of technology, McDonald said.
Matthew Rooda, 24, and Abraham Espinoza, 25, graduates of the University of Iowa, were recognized for their advances in technology in the agriculture industry.
Rooda and Espinoza started SwineTech Inc. in 2015 to manufacture sensors that prevent piglet deaths. Rooda got the idea while working on a farrowing farm in 2013 when he realized that piglets were often crushed by the sows.
With help from Rooda's uncle, an acoustics engineer, Rooda and Espinoza created a sensor that would train sows not to crush their babies. The pigs wear an adhesive patch that will vibrate if the sensor picks up a piglet's squeal.
If the sow does not stand up, an impulse not quite the strength of a dog collar is released, training the sow to stand.
The company, based in New Sharon, expects sales of about $1.3 million in 2018. Rooda said that he and Espinoza's goals for 2018 are to continue to grow the company and sales but also to keep manufacturing in Iowa.
'It's not just about making it on the (Forbes) list, it's where we continue to grow from there," Rooda said.
Also on the Forbes 30 Under 30 list are Dalton Shaull, 23, and Eric Pahl, 24, co-founders of Iowa City-based HealthTech Solutions. The two created an app called TXP Chat that allows doctors to communicate efficiently and securely about organ donations to speed up the transplant process.
HealthTech Solutions, started in 2016, raised $1.2 million.
Shaull and Pahl, graduates of the University of Iowa, met at an entrepreneurial event, realizing they both had a personal desire to improve the organ transplant process. A nerve transplant allowed Shaull to regain full mobility of his arm after a motorcycle accident had left it paralyzed, and Pahl had four aunts on waiting lists for liver transplants.
About 1,000 text messages and 500 phone calls typically are made between health professionals for organ donations, Shaull said. During that time, patients' health information may be shared over unsecure networks, and they have to trade information in the 48- to 72-hour period during which organs can be transplanted.
TXP Chat solves that problem and allows share of images, videos, lab results of organs, estimated times of arrival and success of transplant surgeries over the app.
Shaull and Pahl hope the communication gaps close so the 54 percent discard statistic for organs decreases.
'These coordinators are doing everything and all that they can do," Shaull said. 'It's not a lack of effort or passion. Our tool is just empowering them and helping them do more. Right now, they're battling time."
l Comments: (319) 368-8516; makayla.tendall@thegazette.com