Home / Business
Business Notes: Jan. 16, 2022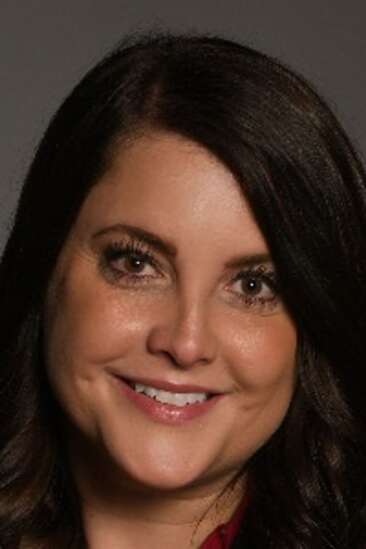 The Gazette's Business Notes is a compendium of the week's promotions, new hires, certifications, added business lines and business events, among other items, in Cedar Rapids, Iowa City and the rest of the Corridor.
Information and photos can be submitted to Business Notes by email to businessnotes@thegazette.com, or on our site at thegazette.com/businessnotes.
New Hires
Traci Ridgway joined Mercy's Hall-Perrine Cancer as a nurse practitioner with the medical oncology team.
Strategic Financial Solutions hired Steven Bragg as financial professional.
Promotions
Parth Patel was promoted to mobile crisis outreach counselor with CommUnity Crisis Services and Food Bank.
Board Members
The Iowa Women's Foundation named Jen Neumann, of de Novo Marketing and Cedar Rapids Community School District school board member, as president, and Mark Ruggeberg of Brooks and Ruggeberg, vice president.
Law firm Lynch Dallas named as its 2022 executive board: officers Amy Reasner, president; Emily Ellingson, vice president-secretary; and Kyle Sounhein, treasurer.
The Greater Cedar Rapids Community Foundation's board of directors added new board members Mary Junge, lawyer, and Janice Kerkove, Bradley and Riley.
New business lines
West Des Moines-based Hy-Vee has launched WholeLotta Good, a ship-to-home e-commerce site, selling dietitian-approved health and specialty products.
Kudos
Max Hoxie of Cedar Rapids was named Most Knowledgeable in the ninth-annual Murphy Cup Marketing Strategy Competition, for students of Creighton and Drake universities.
Networking
Monthly in-person networking and informative breakfasts sponsored by SCORE are held at Scott's Family Restaurant in Cedar Rapids. Small business owners and those looking at options are invited to attend at 7:30 a.m. on the fourth Thursday of each month. The next event is Thursday, Jan. 27. Go to scorecr.org for more information.
Nominations
Junior Achievement of Eastern Iowa is accepting nominations for three business leaders to be inducted as laureates and one to be inducted as an Entrepreneur into the Corridor Business Hall of Fame. Nominations will be accepted through March 25. Go to JAEasternIowa.org for a nomination form or email edisterhoft@jaeasterniowa.org.
Insights
The Gazette Business Breakfast panel, "Working Through Workplace Tangles for 2022," can be viewed at thegazette.com/businessbreakfast. Panelists are Brandon Blankenship, SEC Midwest and ProCircular; Terri Davis, Shuttleworth and Ingersoll; Talinda Pettigrew, University of Iowa; Samantha Rogers, Skywalk Group; and Becky Streff, ESP International.
And watch interviews with 2021's Gazette Business Award recipients — plus the keynote interview with Rand Corp. economist Kathryn Anne Edwards — at thegazette.com/businessawards. Award recipients discuss decisions they made over the past year and what they see to come.