Berkshire Hathaway buying Duracell
Reuters
Nov. 13, 2014 3:18 pm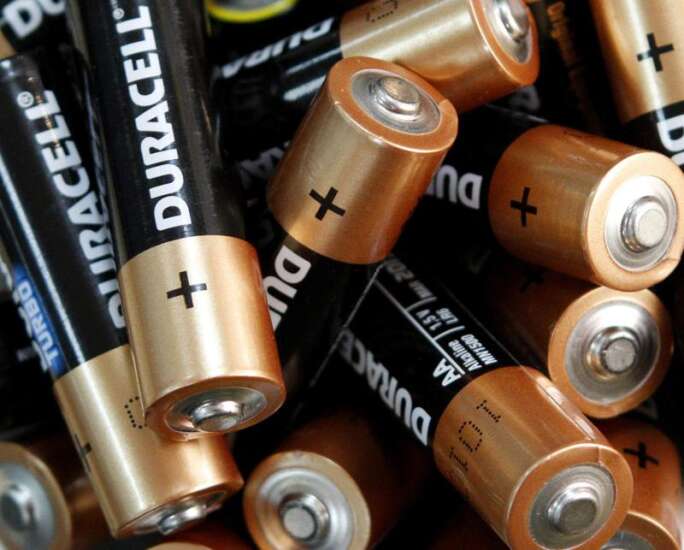 Warren Buffett's Berkshire Hathaway on Thursday said it would buy Procter & Gamble's Duracell battery business in exchange for its $4.7 billion stake in the household products maker.
Procter & Gamble, in the midst of selling about half of its slow-growing brands, said it would pump about $1.8 billion in cash into Duracell before the transaction.
'It is a good thing that PROCTER & GAMBLE is moving swiftly to divest its noncore brands," Sanford Bernstein analyst Ali Dibadj said. 'However, I don't take it as a good sign that Buffett would rather own Duracell than PROCTER & GAMBLE."
Buffett became a PROCTER & GAMBLE shareholder in 2005 when the company, bought Gillette, Duracell's owner at the time. Buffett was Gillette's largest shareholder, owning its shares for over a decade, and once sat on its board.
'I have always been impressed by Duracell, as a consumer and as a long-term investor in PROCTER & GAMBLE and Gillette," said Buffett, Berkshire Hathaway chief executive, in a statement.
PROCTER & GAMBLE, whose brands include Pampers diapers and Tide detergent, said on Thursday the deal maximizes Duracell's after-tax value.
PROCTER & GAMBLE, which operates two plants in Iowa City, said in August it would focus on faster-growing businesses by selling slow-growing brands. The company said last month it wanted to split off Duracell.
Demand for Duracell's mainstay non-rechargeable alkaline batteries has waned as electronic devices has increased demand for rechargeable batteries.
PROCTER & GAMBLE said it would take a non-cash charge of about 28 cents per share in the current-quarter and expects to close the deal in the second half of next year.