9 unbreakable PowerPoint rules
By Nick Westergaard
Dec. 15, 2018 4:38 pm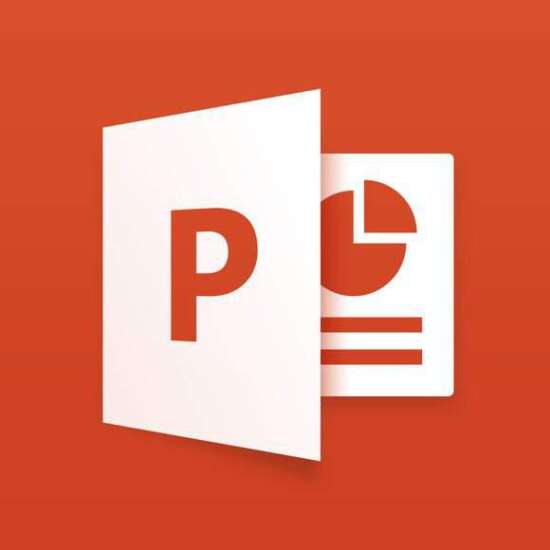 As a professional speaker, I give a lot of presentations. As an educator, I watch a lot of presentations.
Sometimes I even watch presentations about giving presentations. Whoa …
is that meta.
Love them or hate them, PowerPoint slides are a key ingredient in many successful presentations. In fact, after email, PowerPoint is the most-used communication tool by business professionals.
While you can spend an entire workshop or course learning how to design better slides, I started thinking about a short list of rules that I use when creating my own slides and teaching about slide design.
Nail your next presentation by putting these rules to work for you.
1 Not All Presentations Need Slides
Did you catch how earlier I said 'many successful presentations" use slides? You don't need a slide deck every time you stand up to address others. It depends on the situation.
If it's meeting with a couple people, slides might make it awkward. If it's communicating a sensitive topic, your PowerPoint could make you look detached. That's why you don't see slides during eulogies.
Who's in the audience and what are you trying to do? Answering these two questions tells you if slides are right for your talk.
2 Storyboard with Stickies Not Software
Again, don't rush to open PowerPoint. Before you start smashing slides together, map out your story with sticky notes. Stickies force you to edit your text - more on that in a bit - and are easy to move around if you suddenly realize that your closing point is a better opening.
Know why animated movies such as 'Toy Story" and 'Frozen" have better stories? Because they storyboard the entire movie before they kick open their design software.
3 Slides Aren't the Presentation, Slides Support Your Presentation
If your slides can be read without you, why are you standing there? The script should come out of your mouth. What's on screen should support that through words and visuals.
In some cases you can create a text-dense stand-alone slide document, but that doesn't require a speaker. In fact, you can send it out beforehand and meet afterward to discuss.
Jeff Bezos has employed this approach at Amazon.
4 When It Comes to Text, Less Is More
Think billboards, not books. If you project a novel on screen, people will do one of two things - they'll read your slides or listen to you.
The science clearly tells us that they can't do both as it's cognitively taxing.
Select the words and key phrases you want your audience to remember. In some cases, you may not need any text at all.
5 Find Big, Bold Images
A picture is indeed worth a thousand words. If you're talking about transitions ahead, show a visual metaphor - such as a fork in the road - instead of a bulleted list about the transition.
Avoid visual clichés, though - stock photo of a 'business handshake," I'm looking at you.
And don't cram your visuals onto a slide template. Go full screen to make them big and bold.
Just make sure you have high-resolution photography that you have permission to use. You know you can't just use what you find in a Google image search, right?
6 Stand Out by Subtracting
Lose the jazzy and jarring transitions and animations. Stick to a smooth fade or gentle push if you want to show movement.
Keep your data and charts simple and flat. No 3D. No unnecessary grid lines.
7 Use Two Fonts, Three Colors Max
Speaking of simple, stick with two fonts - a sans serif font for your headings and a serif font for body text. If, like me, you don't use a lot of text you can get by with one font.
Also, focus your colors as well. Two or three different colors is plenty.
8 Watch for Whitespace
People often roll their eyes when design-minded folk start talking about whitespace. 'Yes, yes - we get it. You want us to have all this white space on everything."
Whitespace is more than just a design nag. It helps us find our way to all of the important content.
That's because, as 'Slideology" author Nancy Duarte says, 'Whitespace isn't a color. It's the absence of information." It's how you standout by subtraction visually.
9 Brand at the Beginning and the End Only
As a brand strategist and author of a book on branding, I feel it's appropriate that this rule comes from me. Brand your company at the beginning of the talk and at the end, along with your contact information.
These key moments - the beginning and end - are the times when who you are and how people can get in touch with you matter most. You don't need to clutter every single slide with your logo, website, social media icons and hashtags.
This information gets in the way of the content you're working to share.
Plus, you can brand your talk in other subtle ways such as font choice and color. Branding is more than just putting the logo on everything.
Remember these nine rules and you'll be on your way to creating clear and concise slides that help your ideas stand out.
l Nick Westergaard is chief strategist at Brand Driven Digital and author of 'Brand Now"; nick@branddrivendigital.com; @nickwestergaard.