Home / Arts & Entertainment / Books
Bookbag: Books for November — the month of gathering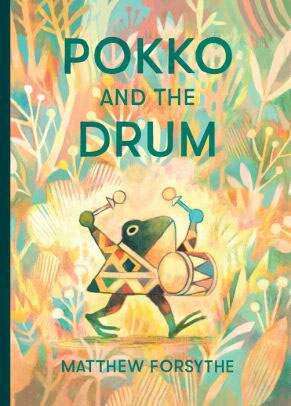 We are coming to the month of gathering with family to share food, memories, and gratitude for the gifts we find in our lives. So it seems a good time to share books about families, relationships, seasons, and one more wonderful book about Native Americans.
'Small in the City" by Sydney Smith (Neal Porter Books, 2019; $18.99) features a child narrator. We see a child on a bus for two wordless spreads. They get off the bus and say, 'I know what it's like to be small in the city People don't see you and loud sounds can scare you/ and knowing what to do is hard sometimes." Some of the two-page spreads have many smaller illustrations, almost like a graphic novel, but some have only one, a close-up of the narrator, who says, 'But I know you./You'll be all right./ If you want, I can give you/ some advice." On the list of advice, 'Three big dogs chase and/bite each other in this yard. I would avoid the place…/if I were you." We watch as our character travels the neighborhood, commenting on the fishmongers, the vacant lot with bushes with burrs, a favorite park bench. As the story goes on, we see more and more snowflakes. A winter storm is getting stronger. Finally, the narrator arrives back home and gets a hug from their mom. And we see the reveal, which you must discover for yourself. This is a lovely story that readers will want to read many times.
'Pokko and the Drum" (Simon & Schuster, 2019; $17.99) is a humorous story with lovely illustrations by Matthew Forsythe. It features a girl (an anthropomorphized frog) who gets a drum (the 'worst mistake her parents ever made") and becomes a leader of a forest band. She has the confidence to tell a rabbit-eating wolf," No more eating band members or you're out of the band," and to continue through the forest as the music grows louder and louder, finally sweeping through her own house, carrying her parents along. And her dad says, 'You know what, I think she's pretty good."
And then we have a true story about another leader, given to us by S.D. Nelson who is a member of the Standing Rock Sioux Tribe in the Dakotas. He has written several books about Native American heroes, including 'Buffalo Bird Girl," based on Buffalo Bird Woman, a book about gardening narrated by a Hidatsa woman (and transcribed by anthropologist, Gilbert Wilson).
In all his works Nelson blends photography and illustration to give readers a nuanced picture of Native American life. In the story of 'Red Cloud," he gives voice to this courageous chief. The book begins with Nelson's dedication: 'For the strong-hearted athletes on the Pine Ridge Reservation - Ho-ka hey! Lace up your shoes and get in the game. Now is your time in the sun." Red Cloud begins by swearing his allegiance to his tribe. 'I was born a Lakota and I have lived as a Lakota and I shall die a Lakota." Red Cloud goes on to tell us of the Lakota peoples' nomadic life of hunting buffalo, skirmishing with other tribes, and their spiritual beliefs: 'My Lakota people believed that a spirit lives in all things: Wakan Tanka, the Great Mystery." Red Cloud was a fighter and he wanted to keep the Lakota way of life for future generations. He fought many battles and skirmishes with the Europeans who felt it was their right to pass through or settle this land. And Nelson does not shrink from describing the scalping and mutilation done by the Lakota, or the massacres and the broken treaties carried out by the settlers. Eventually Red Cloud realized that the settlers and the army that protected them was too big and too strong to be defeated and he signed the Fort Laramie Treaty of 1868. (This treaty was broken when gold was discovered in the Black Hills.)
This book is an important sharing of our joint history, but not for young readers. For those of us old enough (middle school to adult) this book will provide a textured look at the clash of cultures that is our past and develop our understanding of Native Americans. We can be grateful for this book.
We can also be grateful for this book, which celebrates a universal experience - the turning of the seasons. 'The Shortest Day" is a picture book (Candlewick, 2019; $17.99) for all ages. It is an illustrated version of a poem, 'The Shortest Day," by Susan Cooper. The illustrator is Caldecott Honor Winner Carson Ellis (Du Iz Tak). Ellis's gouache illustrations begin with a fall landscape and silhouettes of people carrying spears and then people gathering sticks - people from centuries ago. On every page we see bare trees - fall then winter. And then the words begin. 'So the shortest day came, /and the year died, /And everywhere down the centuries /or the snow-white world/Came people singing, dancing, / To drive the dark away. '…" And when the new year's sunshine blazed awake/They shouted, reveling/Through all the frosty ages you can hear them/Echoing behind us - listen!" This is a book for celebrating the Solstice, that celebrates our own connection with past peoples who have watched the planet turn and the seasons go from light to dark and back again. It's a book to give to friends, to place in waiting rooms or little free libraries where people can come upon it unexpectedly and be jolted by its beauty and its warmth. It is a book to carry with us through all the seasons.
Here's to the season of sharing books and food, of eating, laughing, talking, reading together.