Home / Tours, website honor Ana Mendieta, artist who worked in Iowa City
Tours, website honor Ana Mendieta, artist who worked in Iowa City
Hoopla
Apr. 26, 2018 9:21 am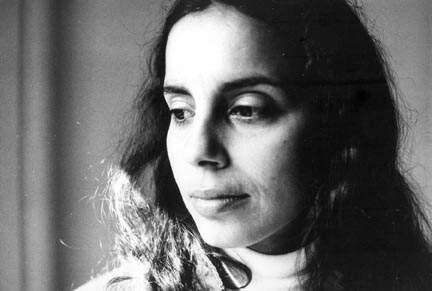 IOWA CITY - Friends of Ana Mendieta (FoAM) group is launching a website and historical tours of the Iowa City-area sites where the famous feminist performance artist Ana Mendieta worked for more than a decade.
The launch takes place Friday (4/27) during the art parade titled #DazzleCrawl, led by Grand Marshal Machine Dazzle in an extravagant trajectory toward a Saturday performance by Taylor Mac, presenting his epic 'A 24-Decade History of Popular Music (Abridged)" at
Just one stop among 10 other stations along Friday's route, die-hard fans and new friends will recreate some of Mendieta's most famous works in an open-air preview of the tours.
Mendieta, a Cuban-American performance artist, sculptor, painter, photographer and video artist, was born in Havana on Nov. 18, 1948, and died Sept. 8, 1985, in New York City. She produced daring works in the Iowa City area during a fruitful 1970s University of Iowa art scene that included campus visits and/or student collaborations with art luminaries like Vito Acconci, Elaine Summers, Roselee Goldberg and Nam June Paik.
'This week, we're also going to release an augmented reality (AR) version of Ana's 1974 'Body Tracks' performance," said FoAM co-organizer Adam Burke, adding that FoAM would post a link Friday (4/27) at Anamendieta.club to download the free AR app and marker image.
'We cherish the woman and her art," he said, 'Ana grew up here, she created most of her body of work here, so she found her voice here too - and she's buried here. Ana Mendieta es aqui."
Burke, of Davenport, earned an MFA in intermedia and video at the UI and was a recipient of the Ana Mendieta Scholarship at the University of Iowa School of Art and Art History. He also is planning future Mendieta tours.
To schedule a tour, email FoAM at anamendietaclub@gmail.com