Home / Bad Bad Hats bring a 90s sound that's so, so good
Bad Bad Hats bring a 90s sound that's so, so good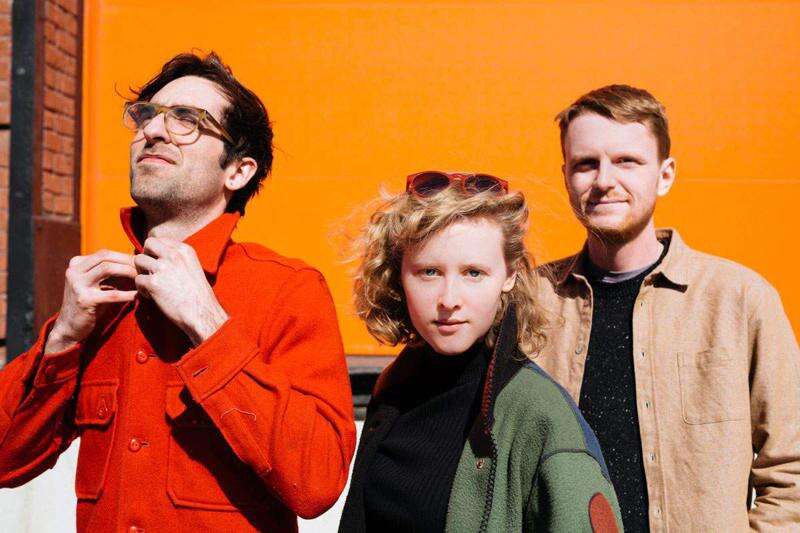 When Eddie Vedder sings 'Speaking as a child of the '90s" during the back end of 'Habit" from arguably Pearl Jam's finest album, 1996's 'No Code," Kerry Alexander relates.
The leader of the Minneapolis pop-rock trio Bad Bad Hats can't help but speak as a child of the '90s. Bad Bad Hats unabashedly offers the sound of the Clinton era.
'I'm definitely impacted by bands from that period, like the Breeders, Letters to Cleo and Liz Phair," Alexander said by phone from her Minneapolis home.
Alexander, a vocalist-guitarist and her bandmates, guitarist Chris Hoge and drummer Conner Davison, are so affected by the latter that they wrote the infectious tune 'Liz Phair." The quirky Chicago based singer-songwriter, who turned the indie rock world on its ear with her brilliant 1992 debut album, 'Exile in Guyville," has yet to respond to the song.
'Liz Phair is so amazing," Alexander said. 'I'm a lyrics person and if you listen to 'Exile in Guyville,' you'll be amazed by the lyrics. I relate to not just what she wrote about, but I also relate more to female singer-songwriters, particularly from that era."
That's evident after a spin of Bad Bad Hats' initial album, 'Psychic Reader." Like Phair, Alexander excels at crafting catchy love songs that are poignant and feature a protagonist who is vulnerable.
The listener knows exactly where Alexander is coming from when she offers her direct sonic admission during the criminally underheralded 'Midway": 'I knew that I'd leave you by the middle of June/You touched me on my shoulder blade, soft like a tomb/I wanna hear you tell me you don't know what you'll do/The words you were not saying nearly filled up my room."
Alexander effectively paints a picture, which takes on another dimension courtesy of her childlike voice.
'I'm influenced by some great singer-songwriters, just like everybody else, but I think I sound unique," Alexander said.
That's spot on. Bad Bad Hats, which will perform Friday at Gabe's, doesn't sound like another band, even though its influences are on its sleeve. The group's forthcoming album, 'Lightning Round," which will drop in August, further illustrates that Bad Bad Hats is a unique animal. Minneapolis producer Brett Bullion helped the troika move on from 'Psychic Reader."
'We didn't want to repeat ourselves," Alexander said. 'We couldn't do that if we tried, due to Brett. His production was like having another instrument in the studio. It had that much of an effect on us. He encouraged us to switch up on instruments and redo certain parts. I changed the way I phrased things vocally. Brett opened us up to different ideas, which is I guess why it's important to have a producer, because you don't want fall into your comfort zone. When you do that, you'll have a tendency to repeat yourself, which is again the last thing that we want to do."
Alexander loves a big hook. She admits that she enjoys the pop style of Ariana Grande and Betty Who. 'What's wrong if a song is catchy," she said.
She gets it. Alexander and her band's strong suit is that some of the songs from their canon are anthemic but deep. 'I think you can have it both ways if you work at it," Alexander said. 'We work really hard to make the best music possible."
That's all Bad Bad Hats can do. It reflects the finest sounds of the '90s, from Nirvana to Guided By Voices to Pavement. That period produced some significant music. 'It was a really great time to be in a band, but I think the same will be said for now," Alexander said
If you go:
WHAT: Bad Bad Hats, with openers Shortly and Superior Siren
WHERE: Gabe's, 330 E. Washington St., Iowa City
WHEN: 8 p.m. Friday (6/29)
TICKETS: $10, Icgabes.com
BAND'S WEBSITE: Badbadhats.com