Home / 11 musical acts coming this week
11 musical acts coming this week
N/A
Jun. 14, 2018 4:59 pm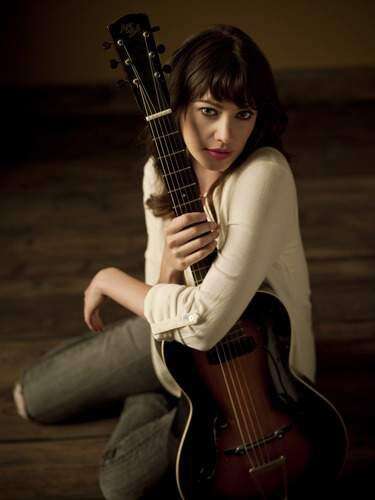 Doug and Gayle Elliott
Doug and Gayle Elliott will be joined by a trio of cool cats: Luke Viertel, Jason Wright and Tim Crumley. Together they'll present an eclectic mix of jazz standards, pop and classics.
7:30 p.m. Friday (6/15) and Saturday (6/16) | Mad Modern, 227 16th Ave. SE, Cedar Rapids | $25 | Artsiowa.com/tickets/
MUSIC IN THE PARK
This family-friendly event will feature guest musicians each month. Free popcorn provided.
6 to 8 p.m. Friday (6/15) | Church of Grace, 301 Grove St. NW, Shellsburg | Free
James Kennedy & Friends In Concert
Bring a lawn chair, a snack, and sit for a spell while listening to this instrumental group based in the Midwest. Fronted by guitarist James Kennedy, the group plays a mix of classic hits, jazz, blues, Latin and original songs.
1 to 3 p.m. Saturday (6/16) | First Street Community Center, 221 First St. NE, Mount Vernon | Free |
Picnic on the Prairie: Pieta Brown
This summer concert features native Iowa musician, singer and songwriter Pieta Brown. Her artistry combines folk, country and dusky swamp in a graceful, elegant genre of its own. Bring your picnic basket, blanket and lawn chair.
7 to 8:30 p.m. Saturday (6/16) | Lowe Park, Klopfenstein Amphitheatre, 4500 N. 10th St., Marion | Free |
BOOGAT
Born in Quebec City, now based between Montreal and Mexico, Boogat bridges Latin grooves with urban and electronic music, while telling everyday stories incorporating catchy hooks and goofy lyrics. He's also a brilliant vocalist who constantly reinvents himself, evident in his prolific discography and artistic approach. His shows blend cumbia, reggaeton, salsa and hip-hop, and turn any space he entered into a party. His latest album, 'Neo-Reconquista," was named World Music Album of the Year at the 2016 Juno Awards, Canada's equivalent of the Grammys.
7 to 8:30 p.m. Wednesday (6/20) | CSPS Hall, 1103 Third St. SE, Cedar Rapids | $17 | Legionarts.org
Cedar Rapids Municipal Band Concert
The Cedar Rapids Municipal Band will perform, with CR Jazz opening at 6:15 p.m. A concert will usually be attempted rather than canceled for rain. Cancellations will not be made before 5:30 p.m. Announcements will be done through social media.
6:15 to 8:30 p.m. Sunday (6/17) | Ellis Park, 2200 Ellis Blvd. NW, Cedar Rapids | Free | Crmuniband.org
three dog night
This American rock band formed in 1967 has a long list of hits, including 'Mama Told Me (Not to Come)," 'Joy to the World," 'Black and White" 'Never Been to Spain" and 'Old Fashioned Love Song." Opening act is Brooks Young.
7 p.m. Saturday (6/16) | McGrath Amphitheatre, Cedar Rapids | $59 to $89 | Mcgrathamphitheatre.com
Jeffrey Foucault
Jeffrey Foucault will perform with Bo Ramsey on electric guitars, Eric Heywood on pedal steel, Billy Conway on drums, Jeremy Moses Curtis on bass and Dusty Heart on support. Foucault is known for his Midwestern amalgam of blues, country, rock 'n' roll and folk.
8 p.m. Friday (6/15) | The Mill, Iowa City | $20 advance, $23 day of show | Icmill.com
ILLINOIS john FEVER
Illinois John Fever is a pre-electric, post-punk country blues duo featuring Sean Preciado Genell and Bobber Hall. They will perform along with The Endless Unseen Danger Band
8 p.m. Saturday (6/16) | The Mill, Iowa City | $8 door | Icmill.com
Alex Guthrie
Alex Guthrie is a singer-songwriter based in Atlanta. He brings an infusion of soul, folk and rock to his expressive voice. Guthrie found fame as 'the guy from the Jennifer Hudson commercial." The now-famous American Family Insurance commercial features him playing in Atlanta's Woodruff Park when Hudson surprises Guthrie and sings along to Bill Wither's 'Lovely Day."
8 p.m. Sunday (6/17) | The Mill, Iowa City | $12 advance, $15 day of show | Icmill.com
'MAKE MUSIC DAY' at HANCHER
West Music will bring the international day of making music to Hancher's Stanley Cafe. Activities include drumming, ukulele, harmonica and an instrument 'petting zoo." The event is open to students of all ages and abilities. Parents or guardians must stay on-site.
5:30 to 7 p.m. June 21 | Hancher's Stanley Cafe, 141 E. Park Rd., Iowa City | free | Hancher.uiowa.edu/family-fun-music