Home / Living / Health & Wellness
After year of cancellations, Corridor Running looks to get back on track
Fifth Season 8K among events Eastern Iowa group hopes to resume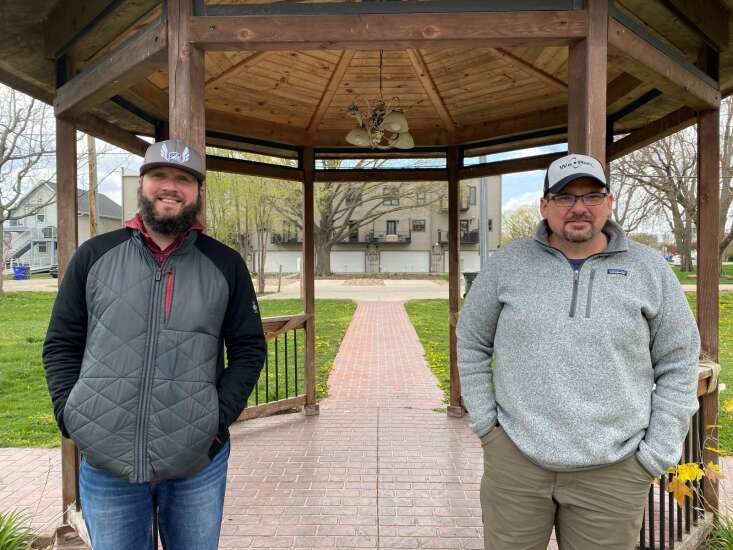 The COVID-19 pandemic changed almost every aspect of daily life for people, businesses and organizations - and that includes running clubs.
As race events were canceled, some running groups were forced to disband. But Corridor Running in Eastern Iowa still is going strong despite having to cancel eight of nine in-person races last year.
"It's been a really tough year for everyone and for racing," said Jim Dwyer, co-president of Corridor Running. "It's like when you see those commercials on TV when professional golfers or NBA players talk about missing their fans, and we feel the same way too. We miss our running community and we miss planning and being involved in races and seeing the community come out and enjoy them."
Apart from the races themselves, there's a sense of camaraderie that's been absent, too.
"We've also missed out on being able to mingle and network and work with our running communities, which has not only been challenging for Corridor Running, but is also not good for our individual businesses," Corridor Running Co-President Brian Tharp said.
Now, as vaccines are more widely distributed and coronavirus restrictions are relaxed, Corridor Running's co-presidents are hoping to bring back in-person races and revive the area's running activities.
"We're just really eager to open back up and get back to some version of normal," Dwyer said.
That includes resuming the Fifth Season 8K race this summer in Cedar Rapids. The Fourth of July event that usually attracts thousands of runners was one of the Corridor Running races canceled last year.
"We've already started planning to hold the Fifth Season race ... in person, and we are working with the city and public health to hopefully make that happen," Dwyer said.
The club also is working to resume its regular schedule of activities, such as Tuesday night track workouts and Thursday night group runs.
Dwyer, who is co-owner of Iowa Running Company in downtown Cedar Rapids, and Tharp, who co-owns We Run LLC in Cedar Rapids and North Liberty, were named Corridor Running's first co-presidents in February. They stepped into the role after a tumultuous year not only for the running organization, but for their own businesses as well.
Dwyer and Tharp said they make a conscious effort to invest the money used to plan races into local businesses.
"Whether it's the race shirts or medals or food, we're always looking to partner with local vendors," Dwyer said.
In addition, Corridor Running contributes 10 percent of every dollar from races it organizes to local organizations, according to the club's website.
It all ties into the nonprofit running club's mission of encouraging and supporting a healthy community through running, and contributing to Corridor charitable organizations through donations and race events.
Supporting small businesses is "part of supporting and promoting a healthy community," Tharp said. "We want our local businesses to be healthy too."
The nine races the group usually hosts range in distance from a 5K (3.1 miles) to the 26.2-mile Run CRANDIC Marathon. The springtime marathon, which runs between Iowa City and Cedar Rapids, was held virtually last year and canceled this year. In fact, the only in-person race in the past year was FreezeFest in Marion. And that's because it was held in February 2020, before the pandemic reached Iowa.
But looking ahead, the co-presidents are optimistic about the organization's future.
"Corridor Running has always been a great organization, and I think the running community has always been appreciative of what we do, and we really just want to build on that and expand on that," Dwyer said.
Whether it's through races and group runs or introducing social and networking events where runners can gather and mingle and connect, the presidents said they are eager to create new ways for the running club to serve the community and its runners.
"I mean, that's our mission," Tharp said. "Corridor Running is here to serve both the community and its runners by supporting local organizations and businesses and encouraging a healthy lifestyle through running. And that's exactly what we're aiming to do."
Comments: (319) 398-8238; kat.russell@thegazette.com.