Home / Opinion / Staff Columnists
A look inside the life of a journalist of color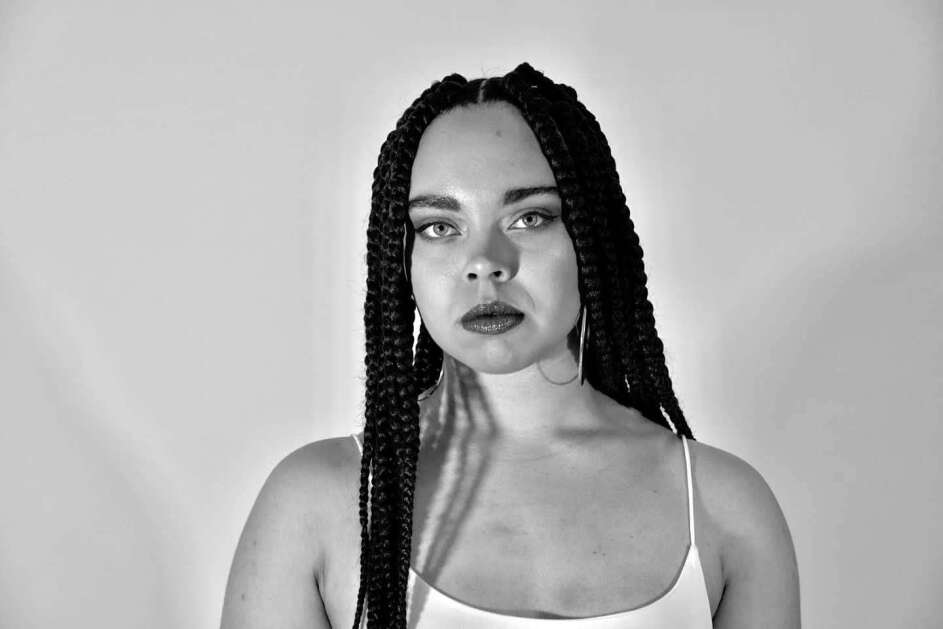 I initially became involved in journalism as a logical option for the interests I had throughout my life. I have always been an avid reader and writer. My mom used to ground me for reading during family time because I would get lost in my own world (think Danny DeVito and Mara Wilson in Matilda). My favorite stories as a child were not even fiction — they were either based on a true story and dramatized or creative non-fiction. So, I think that's a testament to the interest I have always had to learn about the world around me and how I could carve out a space for myself where I could tell the stories of others, since I thought writers were always really cool people who did not get paid enough — that's still true, by the way, especially now that publications continue to lay off droves of their employees and freelance the rest of their work out.
When I came to the University of Iowa in 2017, it was a logical choice to major in journalism and English on the publishing track. I fell in love with journalism, because it finally gave me a space where I felt comfortable enough to establish my own voice and demand accountability from people I would have felt too timid and shy to have approached before. I'm a fiercely protective person, so having a loyalty to the public and the public's interest definitely served me well, and still does.
But that does not mean I did not encounter my fair share of obstacles — not only as a journalist, but also as a queer woman of color. Sexism and racism are no stranger to me. I often get emails where I'm called a stupid whore and a bimbo — which have nothing to do with the stories I'm working on or the issues being covered. I have received emails and comments on my social media channels that show definite microaggressions, such as statements that I'm pretty articulate for a Black woman or overtly racist messages where I have been called a mulatto b-word.
Those messages used to really hurt me, because these people went out of their way to intended to belittle and demean a young woman. Now, I don't really think much about those and move on with my day after promptly deleting them from my inbox or DMs. When I get paragraph-long emails from someone insulting me, it actually amuses me. Why? Because they took that much time out of their day to send a message to me, while I'm in my space unbothered, knowing that the work I do is important and helps people.
I think the biggest obstacle I have faced in my early career is trusting myself and my ability to do the job right. It's a battle everyday, but that's the way it should be. Without the constant drive to do better for the people I serve, a lot of important stories would be lost, marginalized voices would vanish from larger conversations about social issues or political policies. As such, I have committed myself to learning something new on the job every day and staying open to what my community has to offer me.
That does not mean I don't get frustrated, especially when it comes to consuming media produced in times of crisis, where performative actions are sometimes lauded by unwitting consumers. For example, we live in a society with systemic racism built into every aspect of our lives — from the industries we work in to the foundational structure of this country built by the hands of enslaved people. The most frustrating thing I see in times of crisis is the devaluation or demonization of minority or marginalized people. Instead of doing the groundwork and actually speaking with those people and hearing their stories, a lot of reporters and institutions are happy to automatically fall back on discriminatory narratives and stereotypes since they're familiar to the public and a majority of society won't challenge those notions.
But if we seek out stories that uplift underrepresented perspectives, we can foster real community connection and understanding, bridging gaps between groups of people and their needs, rather than just reaching out in times of crisis. How does one do that? For me, I build connections with leaders of underrepresented groups and check in often. I spend time with the people and actually get to know them and the daily struggles they experience. I pay attention to what's happening locally and dive deeper instead of scrolling past an issue that has larger ties to systemic oppression and discrimination. As such, I encourage others to widen their network by giving marginalized people a safe space where they can feel not only seen, but truly heard. That's how effective, progressive change happens.
Hold people accountable for their words and behavior, even if it makes you uncomfortable. At the end of the day, we all just want to make this world a better place — and we can't do that when we allow continued attacks on marginalized groups with no real means to protect themselves.
Nichole Shaw is a Gazette editorial fellow. Comments: nichole.shaw@thegazette.com
Opinion content represents the viewpoint of the author or The Gazette editorial board. You can join the conversation by submitting a letter to the editor or guest column or by suggesting a topic for an editorial to editorial@thegazette.com