Home / Arts & Entertainment / Art
Uncovering secrets: hospital, art museum team up to research hidden artifacts in African art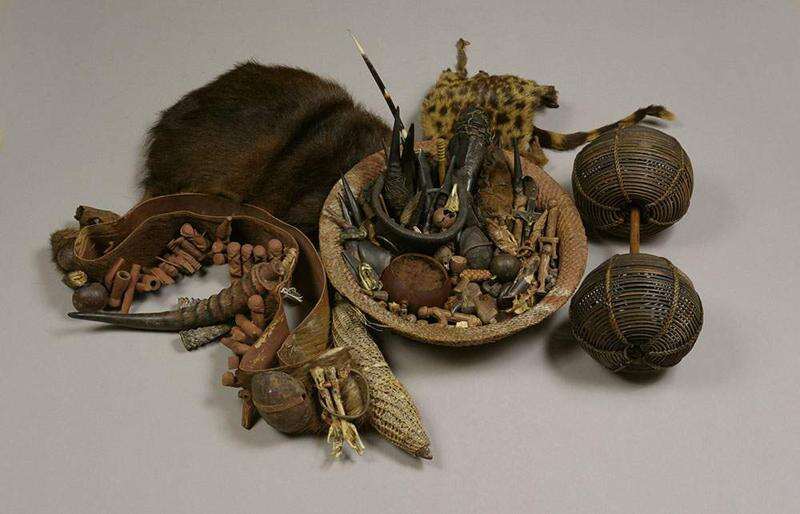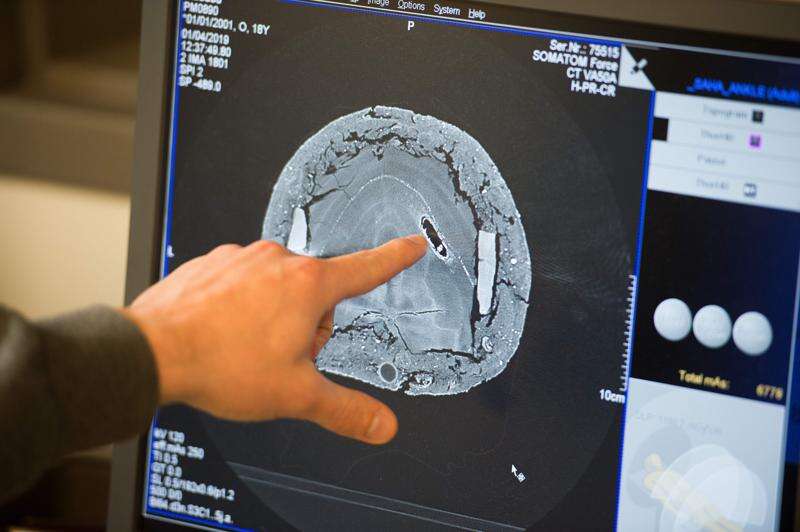 Cory Gundlach suspected many pieces of African art in the University of Iowa's Stanley Museum of Art collection might hold hidden secrets.
Now, with the help of equipment usually used for medical research, those secrets are being uncovered.
Teams from the art museum and the University of Iowa Hospitals and Clinics' Advanced Pulmonary Physiomic Imaging Laboratory worked together recently to scan 16 pieces of African art, revealing hidden cavities inside them.
Those chambers were created within sculptures and statues to hold materials meant to imbue the art with spiritual power.
'This particular group of objects are important for what's inside and not visible,' said Gundlach, curator of arts of Africa, Oceania, and the Americas for the museum. 'In terms of their spiritual power, to simplify things, they're important for what's inside as much as what's outside.'
Staff in the imaging laboratory used CT equipment — computerized tomography — to collect X-ray images of the items.
What they found included possible bone fragments inside a boli figure, a sculpture by a Bamana artist from Mali; cowrie shells embedded in a yiteke statue by a Yaka artist of the Democratic Republic of Congo; and antelope horns inside a divination bundle created by a Chokwe artist of the Democratic Republic of Congo, among other things.
The UI has an extensive collection of African art. Fifteen of the pieces scanned for this project originated with various peoples in the Democratic Republic of Congo, and one is from Mali. The art dates from the late 19th to mid-20th centuries.
Gundlach said three people — a client, a diviner and an artist — would have been involved with creating each of these 'power objects.' Someone with a medical or interpersonal issue would see a diviner — a spiritual healer — who would send them to commission a piece of art. The art would be used to hold materials such as bones, wood, clay, cowrie shells or herbs.
'Power objects contain a variety of materials, substances that animate the object to do what it needs to do for what is typically a client. The objects empower it,' Gundlach said.
Gundlach said the scans will help the museum better describe the objects for the public and researchers better understand what they were used for.
'Knowing the precise contents of each object takes it one step further,' he said.
He said analysis of the images will continue, and he hopes to hold a public exhibition of the art to present the findings in the future. For now, some of the art is on display at the museum's visual classroom in the Iowa Memorial Union.
Scanning art is an unusual task for the laboratory staff, who spend most of their time using the equipment to take images of lungs for medical research studies.
'It made it a lot of fun to do these artifacts, because it is so different,' said CT research associate Melissa Saylor.
She said the scanner uses two X-ray tubes set at different energy levels, which allows identification of materials of different densities. For example, based on the images, staff can tell not just the shape of items inside the artwork, but whether they are the density of wood or bone or another material.
The lab has been called on in the past to help scan other non-medical items, including scanning mummies to see what was under the wrappings, as well as bones from the UI Museum of Natural History's giant sloth and a tyrannosaurus rex skull.
'Our lab is available. We're not just another hospital scanner. We are a dedicated research scanner, so we can help out the community, too,' Saylor said. 'We help out the community as much as we can if they have projects they want to pursue.'
Comments: (319) 398-8339; alison.gowans@thegazette.com
SEE THE ART
l What: Some of the pieces scanned are on display in the Stanley Museum of Art's Visual Classroom
l Where: Room 376, Iowa Memorial Union, 125 N. Madison St., Iowa City
l Hours: 10 a.m. to 5 p.m. Tuesday, Wednesday and Friday; 10 a.m. to 9 p.m. Thursday and noon to 5 p.m. Saturday and Sunday
l Online: The objects and other examples of African art, along with more information about their context and history, can be found on the museum's Art & Life in Africa database at africa.uima.uiowa.edu