Home / Arts & Entertainment / Art
Silhouettes, directed by Cedar Rapids native spotlight family in television championship round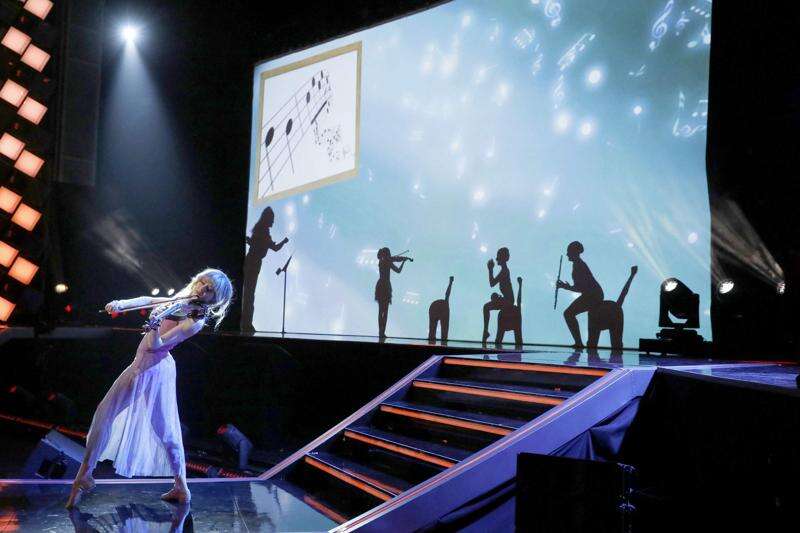 The Silhouettes shadow dance troupe with roots in Cedar Rapids didn't make it to the Top Five and 'Champion of the World' title on Monday's finale of 'America's Got Talent: Champions' Season 2. That trophy went to the V. Unbeatable acrobat dance troupe from Mumbai, India.
But in an auditions flashback airing during the star-studded season finale on the NBC-TV talent competition, Cedar Rapids native Lynne Waggoner-Patton, The Silhouettes' founder and director, said the show's 'gold light, glitter and everything' still are with her Denver-area troupe. Her dancers have been spreading their light across audiences around the world since leaping to fame as the Season 6 runner-up in 2011.
Their artistry won them a Golden Buzzer fast-pass to skip the semifinals and head straight to the final rounds of this championship season.
On a night when the Top 10 acts performed with former AGT winners and contestants, viewers saw The Silhouettes team up with Season 5 contestant-turned-violin-superstar Lindsey Stirling to present a story about family.
Set to Stirling's song 'Aurora,' from her new 'Artemis' CD, all the elements the young dancers champion played out in the shadows they cast on a giant screen: home, military, music and canine companions, ending with the dancers shaping the word 'family' in their signature style.
Salt Lake City trapeze artists Duo Transcend placed second, followed by 12-year-old violinist Tyler Butler-Figuero from North Carolina, third; vocalist Marcelito Pomoy from the Philippines, fourth; and Sandou Trio Russian Bar acrobats from Utah and Moldova, fifth.
Rounding out the Top 10 were Boogie Storm, a group of British dancers dressed like 'Star Wars' Storm Troopers; Hans, a variety entertainer from Germany; Alexa Lauenberger, 11, and her performing dogs, also from Germany; and 13-year-old Norwegian singer Angelina Jordan.
Comments: (319) 368-8508; diana.nollen@thegazette.com