Home / Arts & Entertainment / Art
Chaos erupts during 'Survivor' strategizing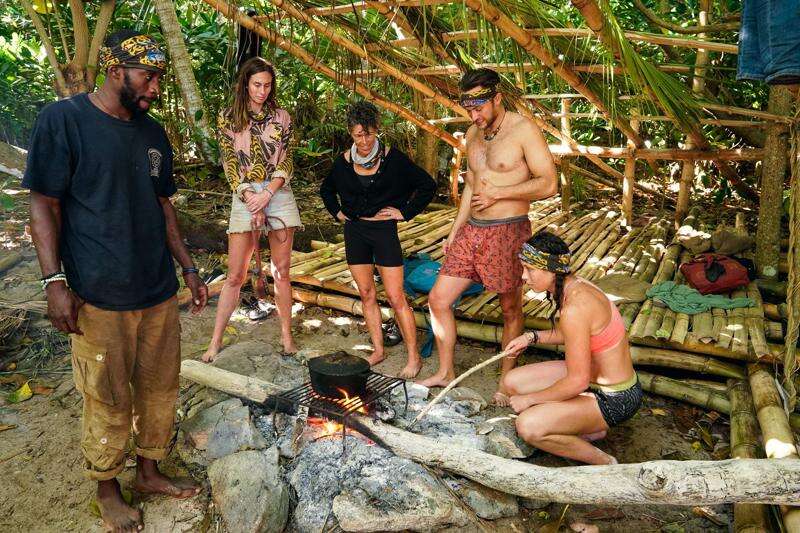 Confusion reigned supreme as the strategizing claws came out on Wednesday's ninth episode of 'Survivor: Winners at War."
With 11 players currently vying for the $2 million Sole Survivor prize, multiple names were mentioned as the one to vote off the Mamanuca Island in Fiji.
'This is the most chaotic day ever," Denise Stapley of Marion said as she prepared to cast her vote to kick one more person off the main island and onto the Edge of Extinction.
When host Jeff Probst called it 'a cagey game," Sarah Lacina of Cedar Rapids replied: 'It's not cagey, it's chaotic. Everybody's name was out there." Including hers, and she ended up getting one vote for ouster at Tribal Council.
But in the end, Adam Klein got the boot. He's the one who came across as whiny but dangerous in the strategy aspect of the competition, where strength and stamina also come into play.
Lacina's benevolent act almost backfired, when for Nick Wilson's birthday, she gave him her seat at the Chinese takeout meal her team had earned in the Reward Challenge.
'I'll eat too much and feel miserable," she said, later adding, 'I gave Nick my reward as human to human. I hope that taught everyone a lesson - that we could be nicer to each other."
But there's nothing 'nice" about this cutthroat competition, and others saw her act as a threat. Even gift recipient Wilson said: 'I don't trust her anymore. I know the kind of game she plays."
'I don't trust her as far as I can throw her, and I can't throw very far," Klein said after the Reward Challenge. Later on, he added: 'This is a high-stakes game, and I'm playing it on the edge. I just don't want to be on the Edge."
But that's exactly where he went, bequeathing Stapley his fire token before leaving for the exile island.
The tension continues at 7 p.m. next Wednesday on CBS-TV and CBS All Access. And in the preview for that episode, Lacina predicted: 'This is going to end badly."
Comments: (319) 368-8508; diana.nollen@thegazette.com