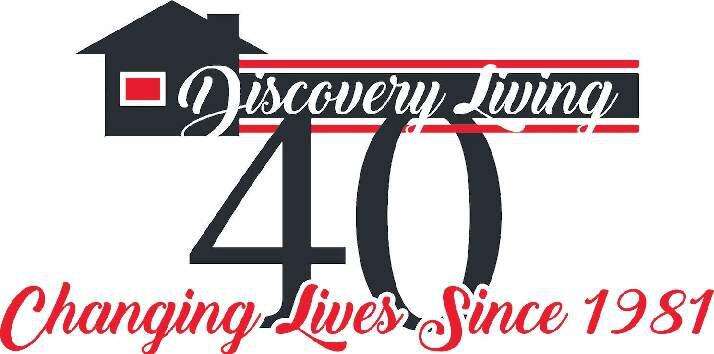 Discovery Living, Inc. 40th Anniversary Day - Dec. 1, 2021
Discovery Living, Inc.
40th Anniversary Day
Dec. 1, 2021
Discovery Living, Inc., a nonprofit provider of residential support services to
people with disabilities in Linn County, is celebrating 40 years of changing lives!
Since opening our first home on Dec. 1, 1981, Discovery Living has steadily grown and now provides residential supports to 160 people in 35 locations throughout Cedar Rapids, Marion and Hiawatha.
All of us at Discovery living want to sincerely thank the people we serve and their families, our 250 dedicated employees, board of directors, and the hundreds of individual and business supporters who have helped us achieve this significant milestone. Special thanks go out to Larry Sharp and our founding fathers, the Knights of Columbus, for making our dream a reality - and supporting us every step of the way.
We also want to thank Gov. Kim Reynolds and Secretary of State Paul Pate for
issuing the proclamation at left. We are grateful to have received similar
proclamations from our friends on the Linn County Board of Supervisors, as well as the Mayor and City officials in Cedar Rapids, Marion and Hiawatha. We are blessed to call Linn County home.
We will be hosting our 40-year celebration at the Kirkwood Convention Center on April 30. Look for more details regarding this event in the coming weeks.
For additional information regarding Discovery Living, please go to
www.discoveryliving.org or call (319) 378-7470. You can also contact Bob Hebl, executive director, at bhebl@discoveryliving.org.