Home / Business News / Agriculture
Supreme Beef must submit new manure plan after court ruling
Cattle feedlot near Monona can't remove manure from the site until new plan is approved
A cattle feedlot near Monona must submit a new manure plan to the state after a Polk County judge overturned state approval of the previous plan.
The Iowa Department of Natural Resources told Supreme Beef owner Jared Walz in a May 3 letter that because of the April 28 ruling by Judge Scott Rosenberg, the 11,600-head cattle feedlot no longer has an approved nutrient management plan.
⧉ Related article: Judge overturns Supreme Beef manure plan approval
"Please note that until an NMP has been approved by the DNR, no manure can be removed from the facility," writes Kelli Book, a DNR attorney.
Book asked Walz to submit a new plan that addresses issues raised in Rosenberg's ruling, including missing information, manure samples from an unrelated facility and manure calculations that didn't properly account for erosion.
The Sierra Club sued the DNR in September 2021, alleging the state agency was wrong to approve the nutrient management plan with incorrect and incomplete information.
The feedlot — one of the largest animal feeding operations in the state — has been criticized by some community members since 2017 because it is located on porous topography and in the watershed of Bloody Run Creek, a trout stream listed as an Outstanding Iowa Water.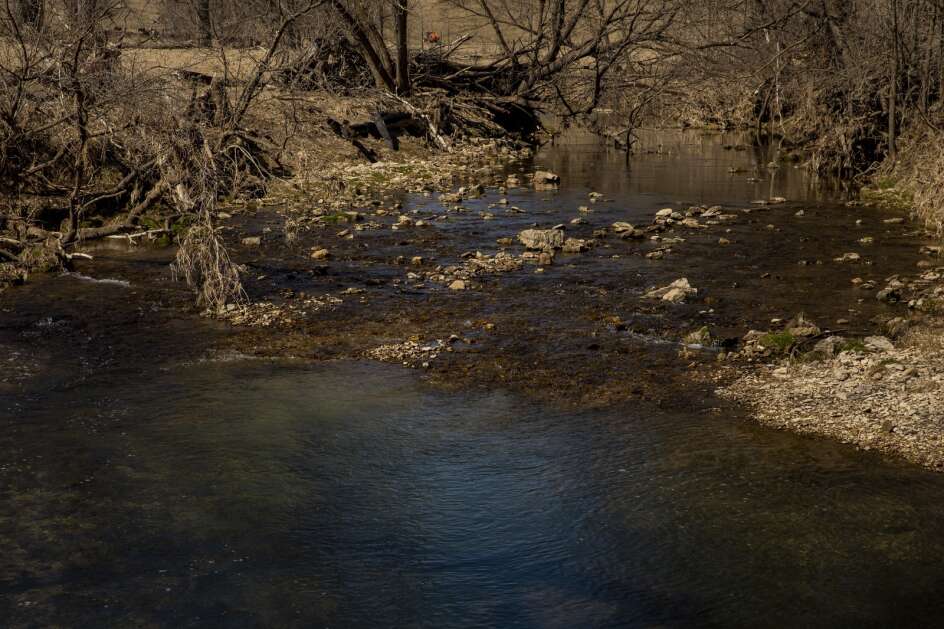 "It is odd to approve a manure storage system that is banned from confinement operations due to the danger of spills and leaks into the porous bedrock," Rosenberg wrote in his ruling. "To approve it for an open feedlot in the same terrain is particularly odd when the only way this type of manure handling system gets built is if the agency approves it."
The ruling noted Walz is the son-in-law of Sen. Dan Zumbach, R-Ryan, who intervened on the feedlot's behalf with DNR Director Kayla Lyon.
Walz did not immediately return an email seeking comment for this story.
Assistant Iowa Attorney General David Steward, who represented the DNR at a Jan. 20 hearing, said at that time Supreme Beef's 39-million-gallon manure retention basin had enough capacity to store manure between fall and spring land applications.
Comments: (319) 339-3157; erin.jordan@thegazette.com