Home / Kids Gazette / Activities
How to make a floating paper parachute
How slow can it go?
A parachute is a strong and lightweight device that uses drag to slow a falling object down.
Follow these instructions to create your very own paper parachute!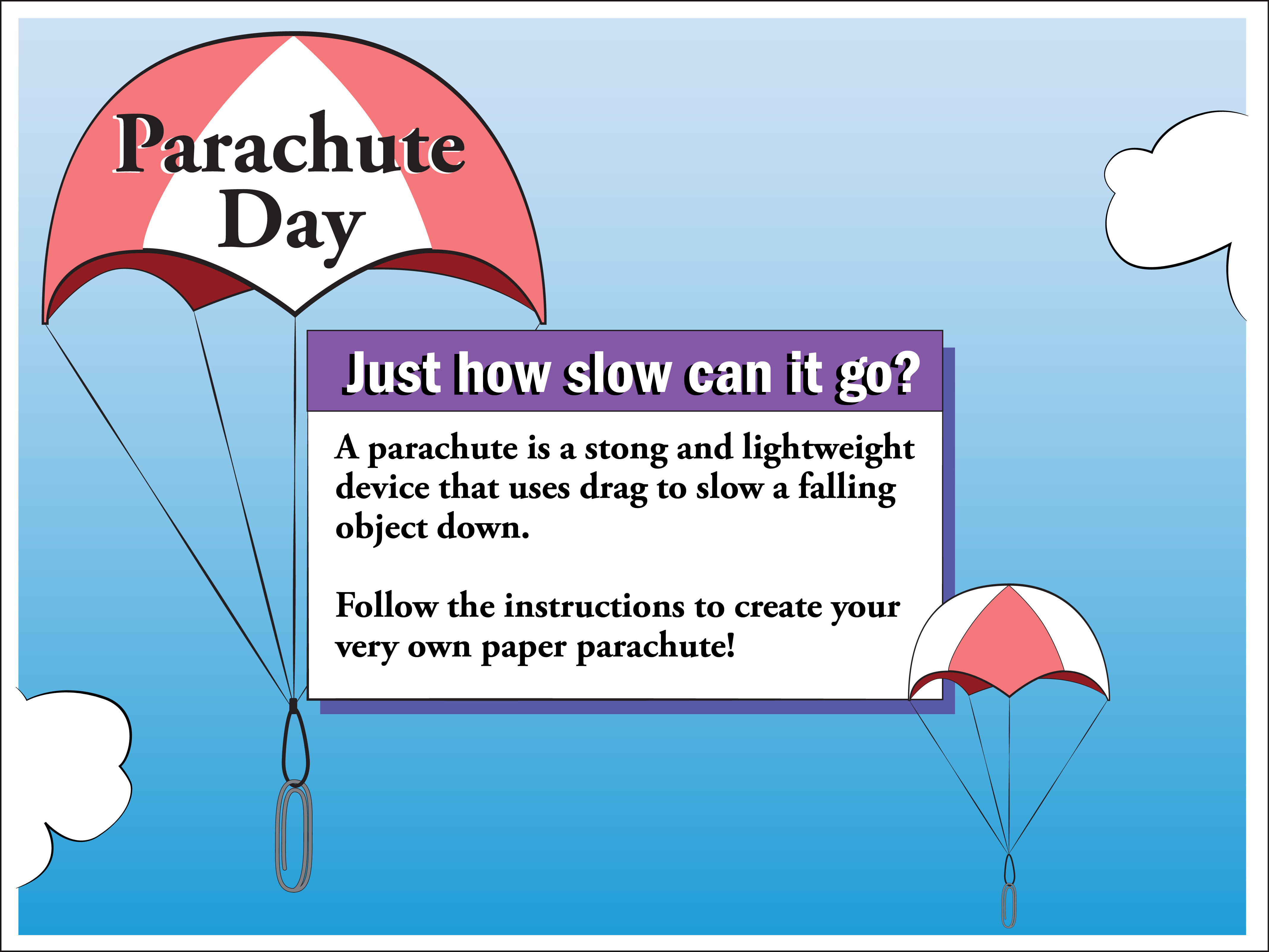 What you need:
Newspaper or paper
Scissors
Tape
String
Markers, crayons or coloring pencils
Paper clip (optional)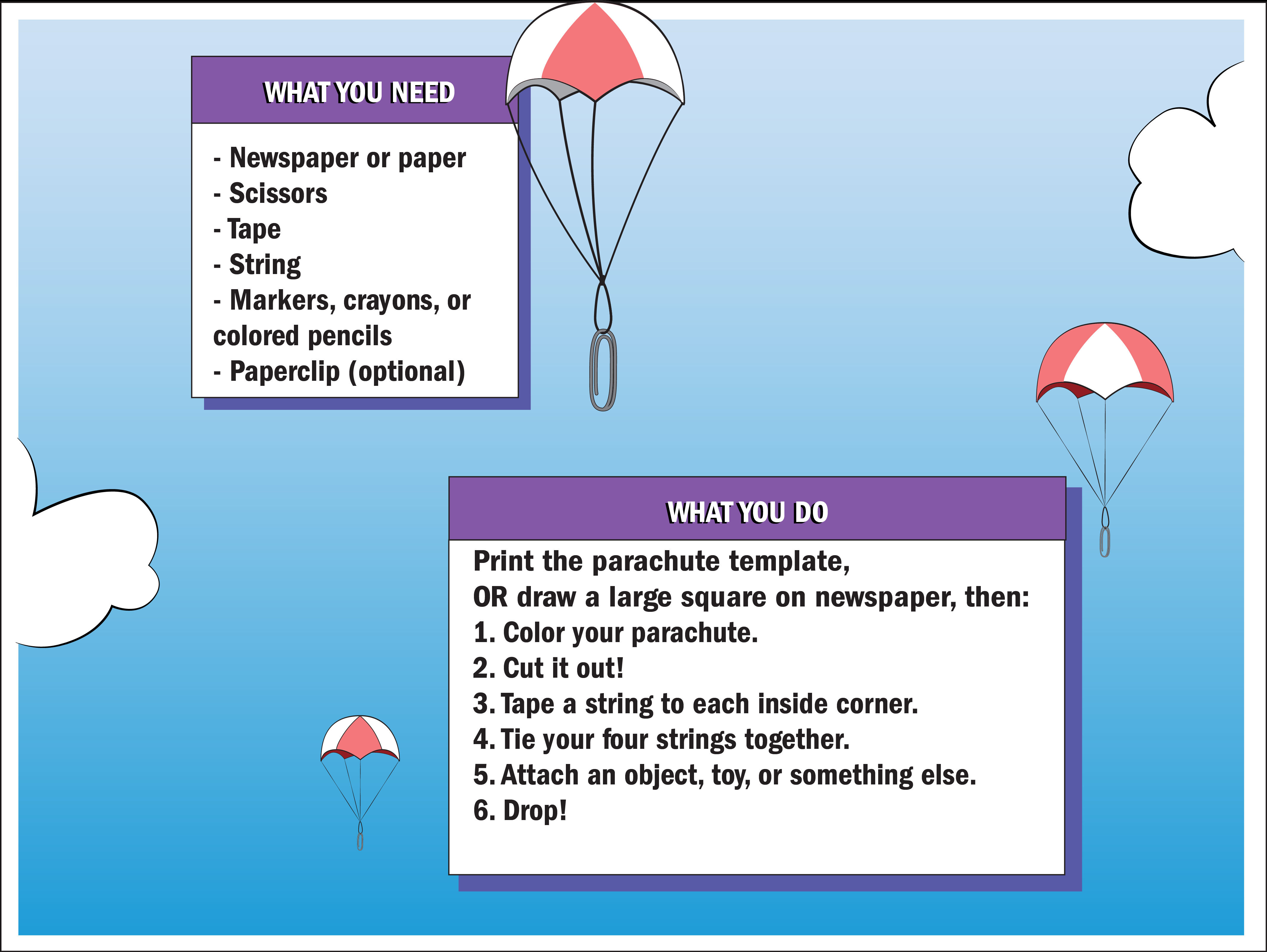 What you do:
First, print the parachute template at the bottom of this story or draw a large square on a piece of newspaper.
1. Color your parachute.
2. Cut it out.
3. Tape a piece of string to each inside corner.
4. Tie strings together and make a loop.
5. Attach an object (like a paper clip), toy or something else to the loop.
6. Drop your parachute!
More you can try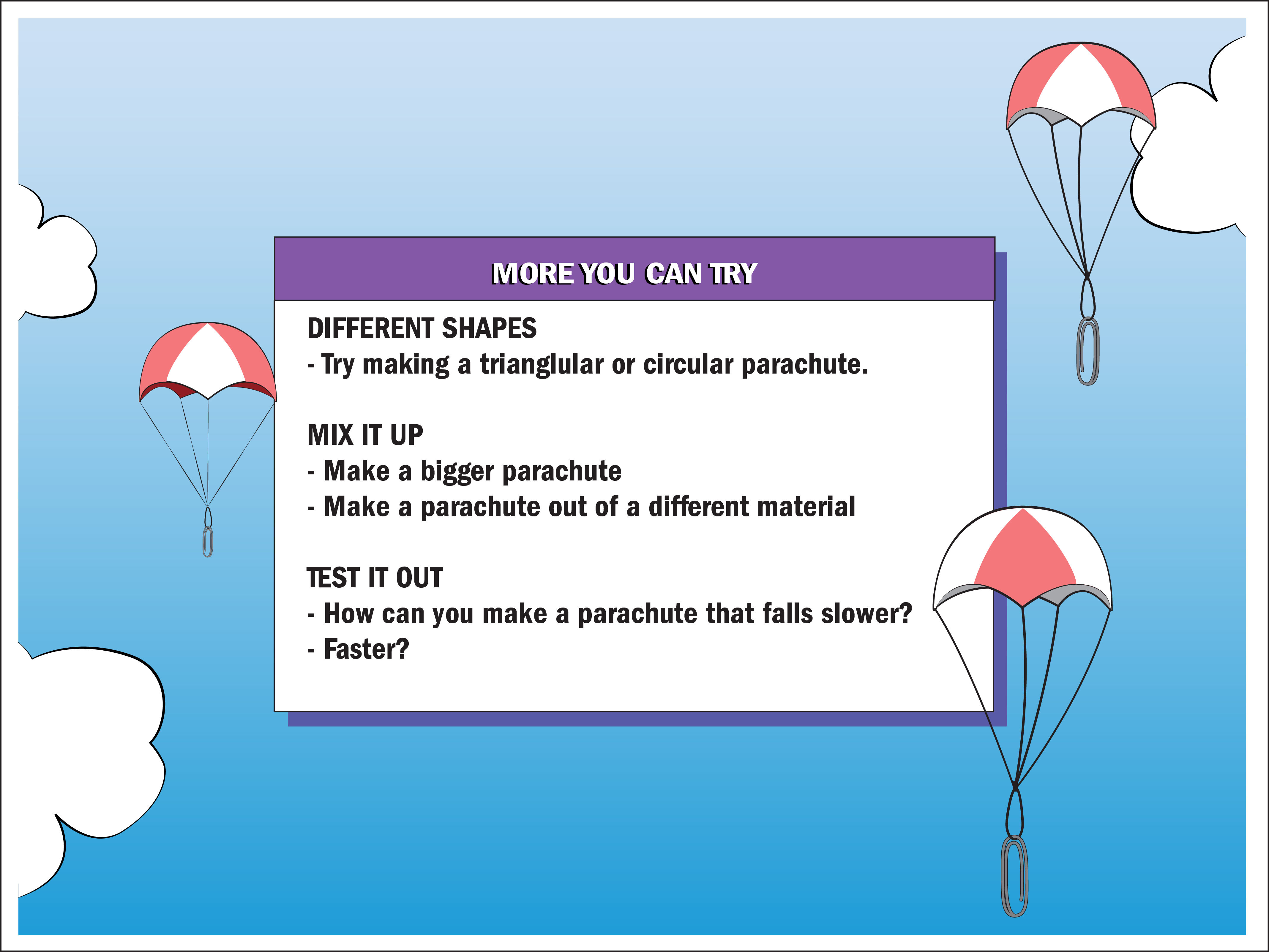 Use different shapes: Try making a triangular or circular parachute
Mix it up: Make a bigger parachute or make a parachute out of a different material
Test it out: How can you make a parachute that falls slower? Faster?
Print this activity
Parachute Day Printable by Gazetteonline on Scribd
Grandparent memberships to The Iowa Children's Museum
A year of fun for all your grandchildren.
Create lasting memories with a Grandparent Membership to The Iowa Children's Museum! This membership level provides unlimited visits to the museum for two grandparents and all of their grandchildren (under 18 years of age). Members also enjoy special discounts and exclusive member-only hours.
$5 discount for Gazette readers! Present this coupon at the museum or enter online discount code GAZETTE at checkout to take $5 off a Grandparent Membership. Offer valid through 3/31/22.
More on the web: Go to theicm.org/memberships to learn more.