Home / Kids Gazette / Activities
Design your own rangoli for Diwali, India's festival of lights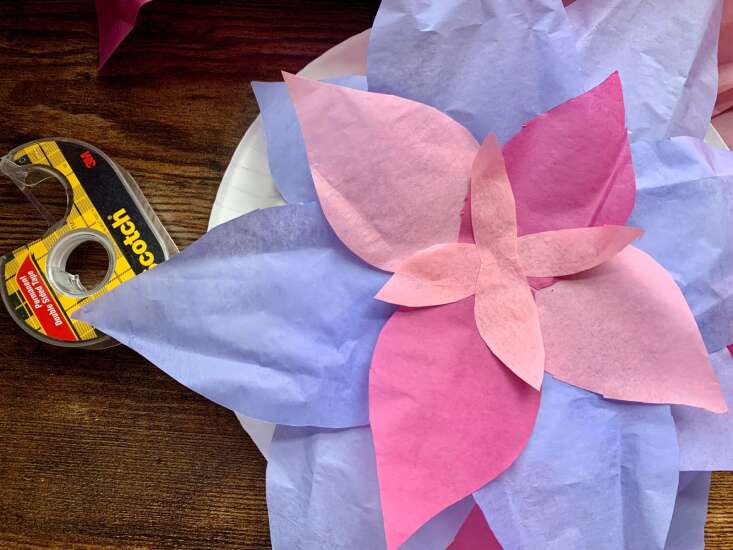 In Hindu mythology, the goddess Lakshmi brings wealth and prosperity. A traditional art form, rangoli, is thought to invite the goddess to visit.
Families in India often decorate the entryways of their homes with rangoli during Diwali, the festival of lights, which begins Tuesday.
Rangoli art is usually symmetrical, and can look like a blooming flower or a sunburst. According to The Times of India, traditional rangoli art is often made with flowers, petals, rice, sand or paint. The art is often large, intricate and colorful.
To make a simple rangoli, explore designs online or think of your own symmetrical pattern.
What you need:
Paper or tissue paper of various colors
Scissors
Glue or tape
A paper plate
1. Carefully cut petals, circles or other shapes out of paper.
2. Secure the cutouts to the back of the paper plate. Make your own pattern and design!
3. When it's finished, place your rangoli on your front door or near your entryway to celebrate Diwali and invite good fortune.
Comments: molly.duffy@thegazette.com