Home / News / Crime and Courts
Cedar Rapids woman accused of having smorgasbord of drugs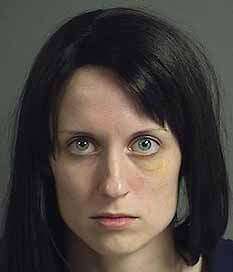 A Cedar Rapids woman is facing a slew of felony and misdemeanor drug charges after police found a smorgasbord of drugs and paraphernalia in her car early this morning.
Megan Eileen Costello was pulled over at 1:26 a.m. near the intersection of Highland Avenue and Highland Court in Iowa City, and officers discovered she had a revoked license, according to a criminal complaint.
Upon further investigation, police noticed an odor of marijuana coming from the car, and a subsequent search turned up more than 100 grams of marijuana, more than 30 grams of cocaine, three grams of heroin, 17 hits of LSD and several prescription medications, according to the complaint.
Officers also found packaging materials, a digital scale, and several cell phones.
Costello faces seven felony drug possession or tax stamp charges along with serious and aggravated misdemeanor charges. She's being held in the Johnson County Jail, although a bond amount has not yet been set.
Costello doesn't have an extensive criminal history in Iowa, although she does have one prior drug conviction in Linn County, according to online court records.