Website latest sign Dandekar weighing U.S. House campaign
james2
Apr. 23, 2013 7:58 pm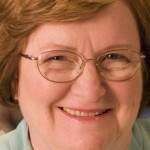 A website, http://swatidandekarforiowa.com, is the latest sign that former Democratic state Sen. Swati Dandekar may join the race for the open U.S. House seat in Iowa's 1
st
District.
"Is coming soon" is the only message at that web address, but support for a Dandekar candidacy is growing, according to Charlie Kress of Marion, a longtime friend and treasurer of her state Legislature campaigns.
"She hasn't decided, but a lot of people are pushing on it," he said from Arizona.
Efforts to reach Dandekar Tuesday were unsuccessful.
However, Kress predicted an exploratory committee will be formed by those encouraging Dandekar to seek the Democratic nomination and former Lt. Gov. Patty Judge confirmed that there's interest in seeing her run.
The 1
st
District seat is open because Rep. Bruce Braley, a Waterloo Democrat, is running for the U.S. Senate seat that will open up with the retirement of Democratic Sen. Tom Harkin.
State Rep. Pat Murphy, D-Dubuque, is the only Democrat in the race, but more candidates are expected. Rep. Tyler Olson, D-Cedar Rapids, Iowa Democratic Party chairman and a potential candidate himself, expects at least three to four candidates in a June 2014 primary.
The prospect of Dandekar entering the race is "an interesting thought," Judge said from Washington, DC, where she was waiting for a flight.
"She's certainly proven in the past to be a good campaigner and a better fundraiser than many," Judge said. "She has the capacity to put a campaign together and it would be great to have her in the race.
"She would be a strong candidate, a moderate Democrat who has been true to her convictions and the people she represented," Judge said.
Dandekar, 62, served in the Iowa House from 2002 to 2008 when she was elected to the Senate. She resigned in 2011 to accept Gov. Terry Branstad's appointment to the Iowa Utilities Board. She and her husband, Arvind – both natives of India, have two sons. He's the president of Fastek International, a Cedar Rapids computer software firm.
Kress has met with the Dandekars to discuss a congressional campaign. He believes Dandekar is interested, but probably won't announce her candidacy until late summer or fall. In the meantime, she's fielding calls from people within the 20-county district as well as politicos in Washington, Kress said.
For Judge, part of Dandekar's appeal is her potential to break the glass political ceiling in Iowa. It is one of a handful of states never to elect a woman to Congress.
So Dandekar's gender would be a positive, Judge said.
"I'm certainly interested in finding a strong woman for that seat," Judge said. "The kind of support she could draw, she might be a stronger candidate than people think."
However, gender alone won't win the race.
"For 20-plus years I've been hearing 'This is the year of the woman,'" Judge said. "It never quite works out, but someday that's going to change."
The Republican field, so far, consists of businessmen Steve Rathje of Cedar Rapids and Rod Blum of Dubuque.
The 20-county district stretches from Marshalltown north to Minnesota and east to the Mississippi River. It includes Cedar Rapids, Waterloo, Cedar Falls and Dubuque.