Home / News / Government & Politics / Campaigns & Elections
Do political conventions still matter?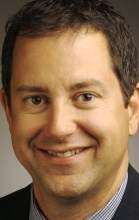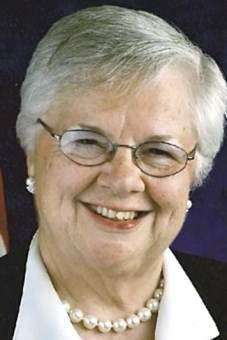 Ron Paul delegate Brent Oleson is pushing to be more than just one in a cast of thousands of bit players in a four-day political "infomercial" when Republicans convene their national convention this week in Tampa, Fla.
But political experts say he will be swimming against the tide by trying to bring relevance to a process once fraught with suspense and intrigue for the two major political parties when they gathered every four years to pick their presidential ticket, but which lately have become high-priced, glitzy, made-for-TV pep rallies that will strategically package the GOP message this week and give Democrats a chance to pitch themselves to voters when they hold their national convention in Charlotte, N.C., the following week.
"On the positive side, you could describe them as the Super Bowls of politics," political science professor Larry J. Sabato, director of the Center for Politics at the University of Virginia, said of the national political conventions. "On the negative side, you could describe them as dinosaurs that aren't extinct."
Both major parties are investing huge sums of money for a shot at presenting themselves unfiltered to a global television audience - investments they both hope will pay dividends in November. The host communities are hoping to enjoy a financial windfall estimated at $150 million or higher as 4,411 GOP delegates and alternates and about 15,000 credentialed media assemble in Tampa this week followed by another 5,556 Democrats and similar media hordes expected to set up camp in Charlotte Sept. 3-6. Each community received $50 million from the federal government to provide security for events expected to draw a myriad of protesters and interested onlookers.
"The time is valuable on TV and, if the parties use it well, they get a bounce of a few points in the polls," said Sabato, who has attended every national nominating convention starting in 1976. "It may not last but, temporarily, it's a boost for the candidates and the party base."
David Roederer, a key Iowa player for former President George W. Bush and past convention attendee, said the conventions are a great way to reward activists for their campaign work up to that point and to energize the party going forward from the events that serve as the starting bell for the fall campaign. But, he added, given the instantaneous communication capabilities that now exist, there probably is a better way to rally the troops and plot a unified strategy that is less expensive than bringing everyone together for a pricey national convention.
"They're kind of fun," Roederer said. "I'd see several people in the Hawaiian delegation and, obviously, I don't see those people every day. It's a good place to have meetings and it rallies folks and all of that, but is it crucial work that gets done and that if you didn't get together that wouldn't get done? That's probably not the case."
Tim Hagle, a University of Iowa associate professor of political science who is active in Republican politics, said there are benefits to showcasing the party in one location even if the outcome of the nominating process is a foregone conclusion. He noted that GOP vice presidential candidate Sarah Palin's 2008 convention speech generated buzz and energized both the Republican base as well as Democrats who he noted "were effective in demonizing her."
Hagle said he expects the major political parties will continue to embrace the national convention venue and the free media that goes with it but possibly with some modifications to reduce costs. Sabato said he envisions the conventions surviving, but spanning fewer days or becoming weekend events.
"There are unseen benefits to the campaign spending a lot of money on them," Hagle said. "At this point, I just can't see that they would want to abandon it unless they had a really, really strong reason for doing so."
Hagle said this year's GOP convention will be interesting to see what, if anything, supporters of Texas Rep. Ron Paul, a 2012 Republican presidential contender, do to try to enter his name into nomination or elevate his monetary, foreign policy and libertarian ideas into the platform discussion.
That's where Oleson comes in. The Marion Republican is one of 25 Paul supporters who are included in Iowa's 28-member delegation. He said the Paul supporters worked within Iowa's caucus system to win national representation and the represent a new libertarian "awakening" in the Republican Party similar to Reagan's emergence as leader of a conservative movement that challenged Gerald Ford in 1976 and the rise of the party's social conservative wing with Pat Robertson in 1988 – a year when Oleson first served as a national delegate for New York Rep. Jack Kemp in New Orleans at age 17.
"Ron Paul represents a whole new wing of the Republican Party that we see going forward and getting stronger," he said. "It's going to be a voice that they can't ignore anymore or push aside as fringe."
To that end, Oleson said he hoped party leaders would allow Paul's name to be entered into nomination or that the congressman be given time to address the convention delegates as a way to bolster party unity. Regardless what happens, he said he expects Republicans to leave Tampa united behind the Mitt Romney-Paul Ryan ticket heading into the fall campaign.
Romney supporter Mary Kramer, a West Des Moines Republican who served as a state senator, ambassador to Barbados and has attended two national conventions, said she has concern that Paul backers may "come up with some mischief" even though Romney is presumed to be the presidential nominee and has named his choice for a running mate. Overall, she expects her party to be energized to elect Republicans in November but takes a been-there-done-that view of the convention having accompanied her dad to one where he supported Dwight Eisenhower and having served as sergeant-at-arms for the friends and family suite when George W. Bush claimed the GOP nomination in Philadelphia in 2000.
"I think the idea of being a delegate for some people is very important and sometimes it's kind of impressive to me that people will sacrifice a lot to be able to afford to go," said Kramer, who described the conventions as "a fabulous launch" for supporters who worked hard to get a candidate nominated.
Sue Dvorsky, chairwoman of the Iowa Democratic Party, said the conventions both reflect organization and help build organization.
"When we have the national convention, we're pulling together all 50 states and the territories of Democrats. It's a function for us to talk to each other and it's a function for us to turn outward and talk to the national press and the world and I think that that's valuable," she said.
As the state that kickoffs the presidential selection process every four years, Dvorsky said Iowa's convention delegation usually attracts some big-name speakers and this year will be no exception. The list includes Antonio Villaraigosa, mayor of Los Angeles and national convention chairman, Maryland Gov. Martin O'Malley, Minnesota Sen. Amy Klobuchar, Virginia Sen. Mark Warner, New York Sen. Kirsten Gillibrand, Montana Gov. Brian Schweitzer of Montana, as well as Iowa's Sen. Tom Harkin, Rep. Bruce Braley and former Gov. and now U.S. Agriculture Secretary Tom Vilsack, she said.
"The national Democratic Party has the privilege of having an enormously diverse, wide, and deep bench," Dvorsky said. "I can tell you that the Iowa Democratic delegation, we will be hosting very interesting speakers who I think our whole delegation is going to be inspired by and intrigued to listen to and get to meet."
While the focus this election cycle is on getting President Barack Obama re-elected, she noted that Iowa is going to have some "big races in 2014" and "when that happens, then I think you're going to see a parade of national leaders come in to help with those races and that will give more of an indication" of candidates interested in the party's 2016 presidential nomination.
Sabato's expectations for the 2012 conventions: "Medium level of excitement at best; more on Republican side than Democratic side," but he added "you never know what's going to happen with demonstrations or hecklers. You just never know. There are always a few surprises, but of course they're forgotten in 24 hours."