State considers future of School for Deaf
Diane Heldt
Aug. 5, 2012 6:30 am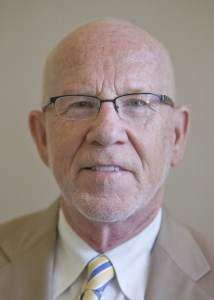 Sixteen-year-old D.J. Meyer plays quarterback on his high school football team, point guard for the basketball team, serves on the student council and had a role in the recent school production of "Grease."
Meyer also is deaf.
The Iowa City resident attends the Iowa School for the Deaf in Council Bluffs, and he argues that deaf and hard-of-hearing students can't get the same academic and social experiences in a mainstream school that they enjoy at the deaf school.
"I was so isolated in the mainstream school," Meyer said. "At ISD, we have similar experiences, similar things to talk about. There's just a bond I can't explain."
Meyer is the fifth generation in his family to attend the Iowa School for the Deaf, which began in Iowa City in 1855 and moved to Council Bluffs in 1870. His father, Duane Meyer, graduated from the school in 1981. Duane Meyer said the school made a difference for him, and he can see the benefits to his son, who he said has blossomed socially and academically. (Story continues after gallery)
[nggallery id=934]
"He's had all these opportunities to be involved and do all these things, but if he were in a mainstream setting, he would have none," Duane Meyer said. "His happiness leads to a better education for him. He's motivated to do better in himself. He has a goal, he's thinking about college already, thinking about if he wants to be in a technical school, and ISD brings that out in him."
School for the Deaf graduates, students and supporters are concerned about possible changes there, as a study committee looks at the future of state programs that serve students who are deaf and hard of hearing and students who are blind and visually impaired.
In recent years, the Iowa Braille and Sight Saving School in Vinton shuttered its residential school-year program due to rising costs and declining enrollment, after serving just five students on campus in its last year. Now, services to more than 500 blind and visually-impaired Iowa students are provided through a statewide system of itinerant teachers and specialists, in students' home districts and at regional sites. Short-term programs and summer camps still are held at the Vinton Braille School campus, which is also leased to an AmeriCorps training program.
In part because the school that educates deaf and hard-of-hearing students differs so much from the statewide system that serves blind and visually-impaired students, a study committee is looking at the future of those functions and programs. Budgetary issues and a desire for more efficiency also are driving the review, officials said.
Declining enrollment
While enrollment at the School for the Deaf remains slightly more than 100 students, most of them in the residential program, the number of students served there has declined by about half in the past decade, driving up the average per-pupil cost. State budget cuts in recent years led to staff reductions at the school. Iowa families don't pay tuition to attend the school, which is funded mostly through state appropriations. About 10 Nebraska students also attend the school, with the per-student tuition rate of about $88,000 paid by that state's Department of Education.
"Budget constraints certainly do contribute to the necessity (of the study) at this point, and the thinking that there may be a different structural model for services that will work effectively in the future and be more cost effective," said Patrick Clancy, superintendent at both of Iowa's special schools. "It's also very much about what is a good model of services in Iowa that we can look to the future and support long-term." (story continues after chart)
Equitable services
About 1,800 deaf and hard-of-hearing students in Iowa have individualized education programs, which are required for each student with a disability receiving special education and related services. So the School for the Deaf actually serves a small percentage of the students identified as deaf and hard of hearing, Clancy said. Officials must determine if students around the state are getting quality, equitable services, even when they don't attend the deaf school, he said.
"I really do hope that we have a plan for how to provide good, equitable services statewide that students can access what they need in a pretty efficient kind of way," Clancy said. "I would certainly always put the emphasis on effective services above the efficiencies."
The study committee has met twice and will continue its work for the next four or five months before making recommendations to the state Board of Regents, which oversees the special schools.
It's too early to say what the recommendations might be, Clancy said, but eight guiding options on the table for discussion include closing the School for the Deaf; establishing regional centers at four or five sites around Iowa; merging the services for deaf students and for blind students into a single campus; and moving the services to a more central location.
There is clearly a population that needs the School for the Deaf, Clancy said, but officials must consider equitable services around the state, and he thinks regional centers might be one viable way to offer that.
Misperceptions
The School for the Deaf battles misperceptions and sometimes lack of knowledge about what the school offers, outreach coordinator Cindie Angeroth said. The school is "sometimes perceived as the last resort place" which is not a fair or true assessment, she said. The school can't take the place of living at home with mom and dad, she said, but it does offer 24-7 staffing, a recreation center, and a new $1.5 million science facility. Classrooms have smartboard technology, high school students get laptops and all the teachers know American Sign Language.
"If schools knew more about us and families knew more about us, they would want their students to come here earlier," Angeroth said.
The language-rich environment provided at the school is a huge benefit of the model, students and graduates said. At a mainstream school, there may be one or two deaf students, and they rely on an interpreter, which can keep them from interacting with teachers and classmates. It can lead to isolation, flagging interest and poor self-esteem, students said.
Lack of barriers
At the deaf school, language immersion and interaction is all around. Success in other areas of the curriculum flows from that foundation, officials said.
"That communication barrier is there" in a lot of situations, said John Cool, assistant administrator at the School for the Deaf. "Our kids don't have that communication (in other places). But here at school they do. They can talk to anybody."
The school is a key resource and is important to deaf culture around the state, said Duane Meyer, the graduate who lives in Iowa City.
"The deaf school is really the backbone of the deaf community," he said. "If it were closed, I don't know where we would all turn."