Home / Sports / Columns & Sports Commentary
This year's Mr. Excited among Big Ten football coaches is ...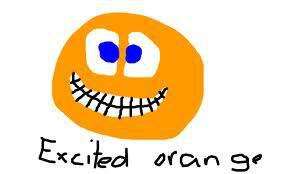 CHICAGO --  Big Ten football coaches, 12 of them, each speaking for 15 minutes to the assembled print/Web media.
I could point you to the complete transcripts so you could read football talk. Or I could just tell you the number of times each coach used the word "excited."
The total was 41 times. Which makes it a bit of a down year. That's probably because a) Penn State's Bill O'Brien never used the word, for obvious reasons, and b) Ohio State's Urban Meyer never used the word because, well, who knows?
The others: Danny Hope of Purdue, 1. Kirk Ferentz of Iowa and Mark Dantonio of Michigan State, 2. Jerry Kill of Minnesota and Bo Pelini of Nebraska, 3. Kevin Wilson of Indiana, 4. Pat Fitzgerald of Northwestern and Bret Bielema of Wisconsin, 5. Brady Hoke of Michigan, 7.
And our 2012 Mr. Excited is a rookie, Tim Beckman of Illinois with 8!
Here's a sample of Beckman's winning work:
So we're very, very excited about being in this state, being one of the new staff in the Big Ten, and we're excited about getting things started on August 5th in Rantoul for a two-day camp.  We're excited about that.
I want to say something about the 19 seniors that we have coming up for this 2012 football season.  I'm excited about their commitment.  I'm excited about their willingness to change.