Home / All of Eastern Iowa now in severe drought
All of Eastern Iowa now in severe drought
Adam Carros
Jul. 19, 2012 11:00 pm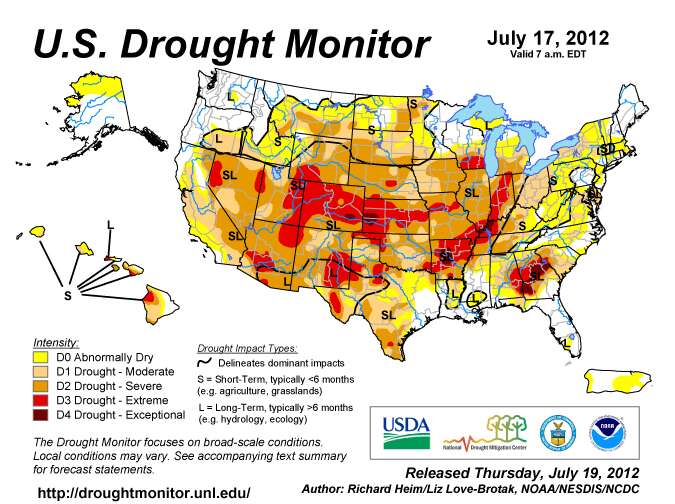 All of eastern Iowa is now under a severe drought, according to the latest update from the U.S. Department of Agriculture.
A new drought monitor map released Thursday morning shows all of Iowa, as well as most of the country, now in drought conditions.
The severity of the drought conditions in Iowa continue to advance.  58 percent of the state is now under severe drought conditions, mostly in the eastern half of the state.  Last week, severe drought covered just 12 percent of Iowa.
Western Iowa, which last week had been in dry conditions, are now in a moderate drought.
The National Oceanic and Atmospheric Administration has an animation showing how drought conditions have steadily spread across the country since March.